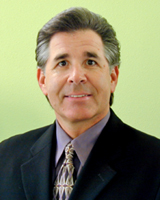 Frank G. Shellock, Ph.D.
Adjunct Clinical Professor of Radiology and Medicine
Keck School of Medicine, University of Southern California

Adjunct Professor of Clinical Physical Therapy
Division of Biokinesiology and Physical Therapy
School of Dentistry, University of Southern California

Director for MRI Studies of Biomimetic MicroElectronic Systems
National Science Foundation, Engineering Research Center
University of Southern California

Institute for Magnetic Resonance Safety, Education, and Research
www.MRIsafety.com

On February 8th, 2011, a new cardiac pacemaker received approval from the United States Food and Drug Administration, which for the first time, allows MRI procedures to be performed in patients by following specific labeling requirements (please visit http://www.medtronic.com/mrisurescan). The "MR Conditional" Revo MRI SureScan Pacing System (Medtronic, Inc., Minneapolis, MN) was designed to minimize the potential interactions with the electromagnetic fields used during MRI examinations.

Comprehensive labeling information must be reviewed and adhered to ensure patient safety and includes, but is not limited to, the following:

MRI conditions for use

A complete SureScan pacing system including a Revo MRI SureScan IPG and two SureScan leads is required for use in the MRI environment. Any other combination may result in a hazard to the patient during an MRI scan. The SureScan feature must be programmed to 'On' prior to scanning a patient according to the specified conditions for use.

Clinical and pre-clinical testing has demonstrated that the SureScan pacing system is safe for use in the MRI environment when used according to the instructions in the Revo MRI SureScan Pacing System Technical Manual manual.

The SureScan pacing system can be scanned in patients under the following conditions:

1. Horizontal, cylindrical bore magnet, clinical MRI systems with a static magnetic field of 1.5 Tesla (T) must be used.

2. Gradient systems with maximum gradient slew rate performance per axis of ≤ 200 Tesla per meter per second (T/m/s) must be used.