BY ELENA KLEBAN
For this month, we discuss the importance of timescale in NMR experiments with Donghan "Mo" Yang, Joseph "Joe" Ackerman, and Joel Garbow. Their work examines the pre-exchange lifetime using 'brains on beads' – a delicate in vitro system of neuronal cells grown on polymer beads. In addition to this marvel, we also consider the accuracy of Joe's premonition regarding MRI.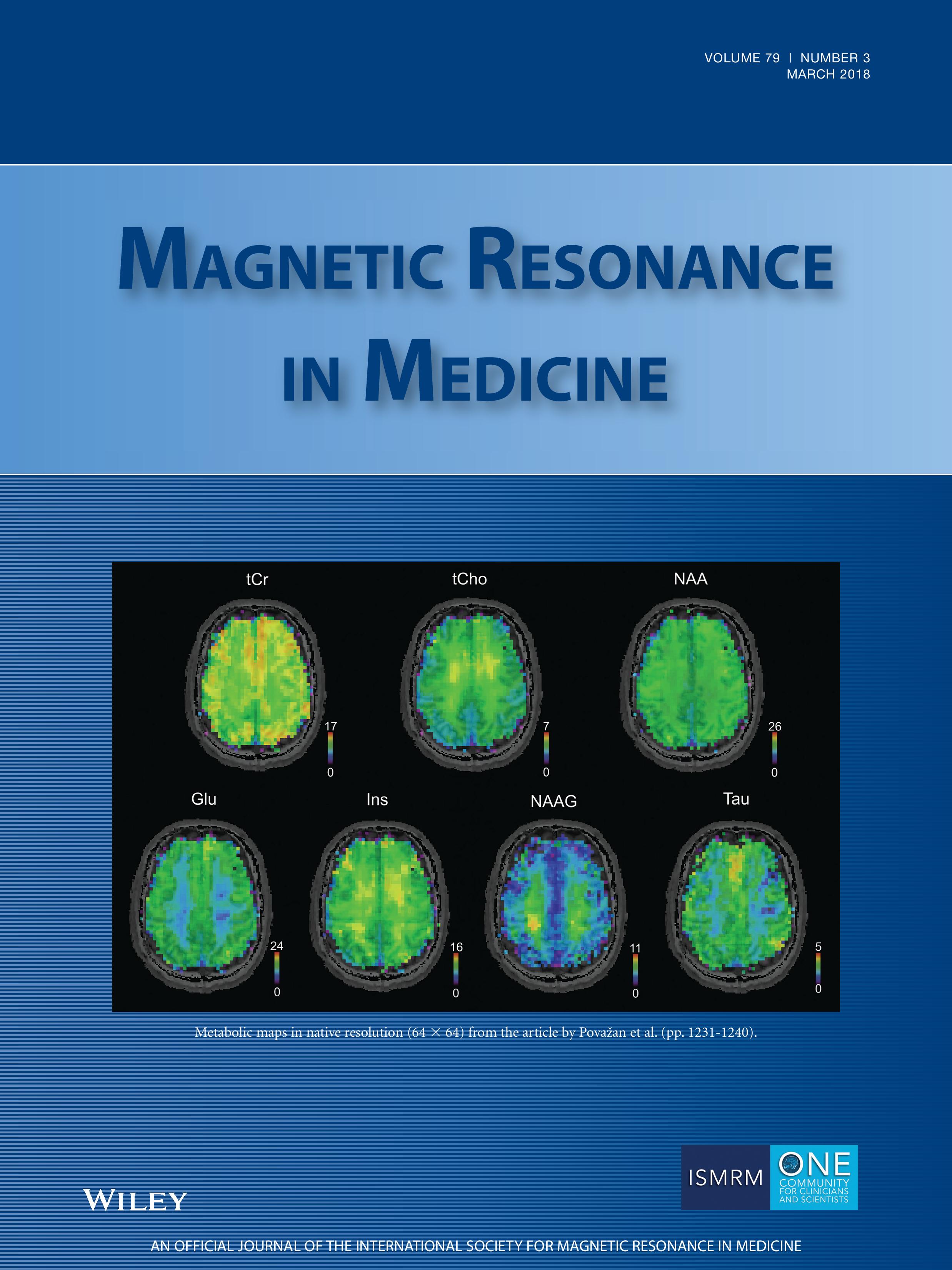 March Cover Art
Simultaneous mapping of metabolites and individual macromolecular components via ultra-short acquisition delay 1H MRSI in the brain at 7T, by Michal Považan, Bernhard Strasser, Gilbert Hangel, Eva Heckova, Stephan Gruber, Siegfried Trattnig and Wolfgang Bogner
March Editor's Picks
Intracellular water preexchange lifetime in neurons and astrocytes, by Donghan M. Yang, James E. Huettner, G. Larry Bretthorst, Jeffrey J. Neil, Joel R. Garbow and Joseph J.H. Ackerman
Quantitative susceptibility mapping: Report from the 2016 reconstruction challenge, by  Christian Langkammer, Ferdinand Schweser, Karin Shmueli, Christian Kames, Xu Li, Li Guo, Carlos Milovic, Jinsuh Kim, Hongjiang Wei, Kristian Bredies, Sagar Buch, Yihao Guo, Zhe Liu, Jakob Meineke, Alexander Rauscher, José P. Marques and Berkin Bilgic
Audioslides: coming soon!

BY RYAN TOPFER
Having spent over a decade developing MR hardware, the Zaitsev group in Freiburg has tried their hand at "basically everything but the magnet itself." Lacking the Big Budget of industry, they favor a different approach to innovation: creating "strange things" with the "means at hand." Sebastian and Maxim here discuss one of the fruits of this design philosophy: their 84-channel gradient system.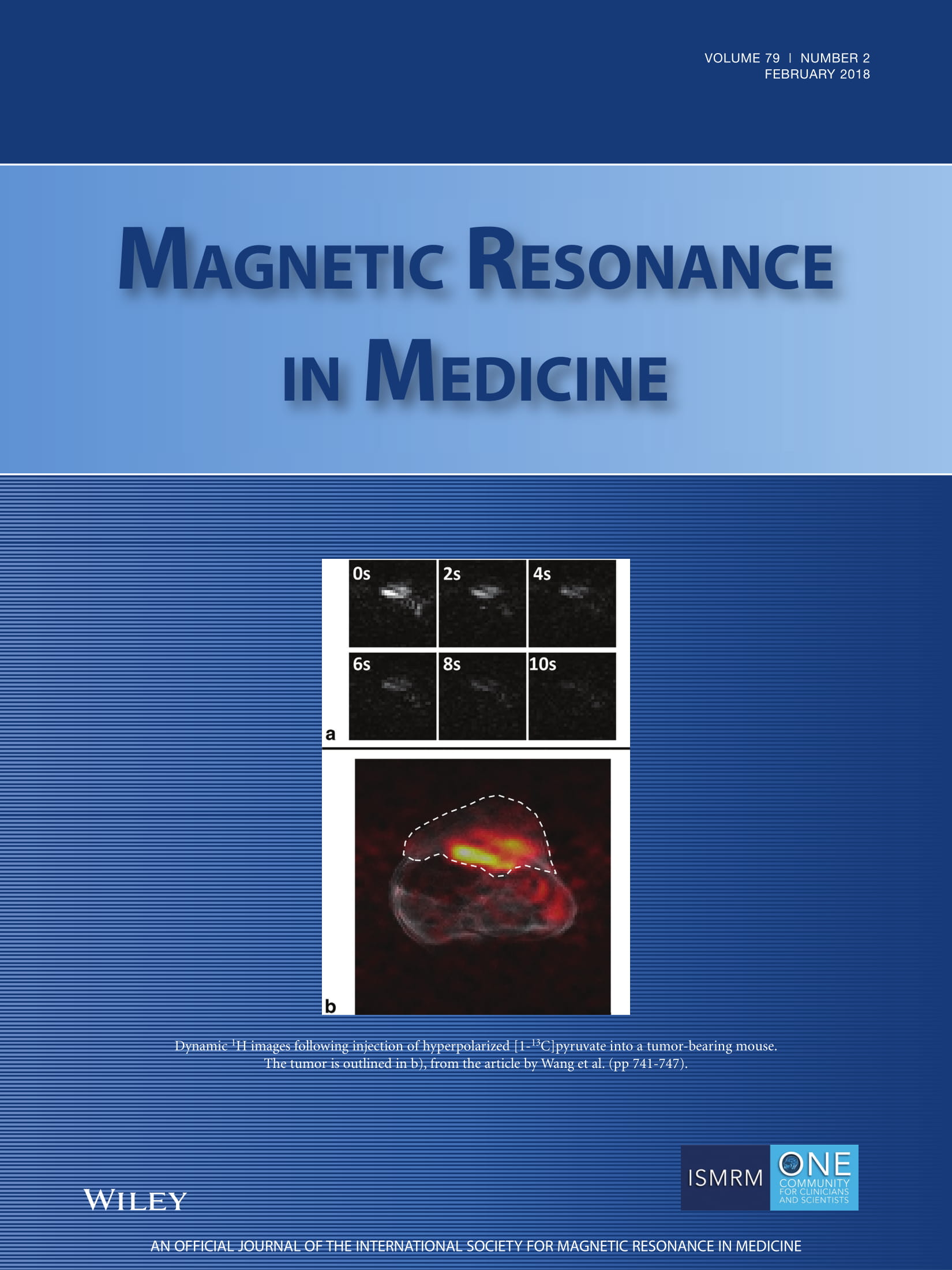 Febryary Cover Art
Dynamic 1H imaging of hyperpolarized [1-13C]lactate in vivo using a reverse INEPT experiment, by Jiazheng Wang, Felix Kreis, Alan J. Wright, Richard L. Hesketh, Malcolm H. Levitt and Kevin M. Brindle
February Editor's Picks
Development and implementation of an 84-channel matrix gradient coil, by Sebastian Littin, Feng Jia, Kelvin J. Layton, Stefan Kroboth, Huijun Yu, Jürgen Hennig and Maxim Zaitsev
A comparison of optimization algorithms for localized in vivo B0 shimming, by Sahar Nassirpour, Paul Chang, Ariane Fillmer and Anke Henning