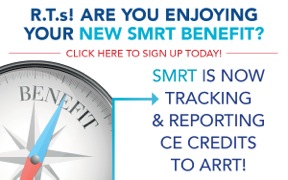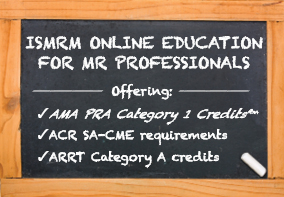 Our office has moved!
See our new address below.
NEW! Signals Electronic Newsletter, Volume 5, Issue 1
(February 2016)
SMRT Educational Seminar Home Study, Vol. 18, No. 4: "MRI Sequences: 3D FSE/TSE and Water-Fat Separation Methods"
November 2015 (password required)
UPDATED! MR Safety Video Series
These videos are free for SMRT members. Login, click "Refine Search" and search for "Safety Series" to find these videos and earn CEs.
Level 1 & 2 MR Safety Training Videos Now Available
(August 2015)
SMRT Video Home Studies for Nonmembers
SMRT Mentorship Program
(includes "How to Write An Abstract/Traditional Poster/Oral Presentation")
Tweet