NEWSWORTHY
9th SMRT Australia-New Zealand Chapter Meeting
| | | | | |
| --- | --- | --- | --- | --- |
| | | Sheryl Foster, MHSc. (MRI) | | Amanda Hunt Dip.App.Sc.(MRT)(MRI) |
The SMRT ANZ Chapter's 9th Annual Meeting was held at the Adelaide Convention Centre, South Australia, 15th-16th November 2014. Two hundred and seventy two Australian and New Zealander MRI Radiographers attended this two day meeting which provided a program of education, socialising and the excitement of a fire evacuation.
The Chapter was fortunate to attract some very knowledgeable speakers who were generous enough to volunteer their time and effort to help make this meeting such a huge success once again. Two international keynote speakers brought a depth of knowledge and experience to the meeting with each giving three presentations. Professor Peter Luijten from the University Medical Centre, Utrecht, The Netherlands presented on the clinical applications of spectroscopy, ultra high field neuro imaging and interventional prostate, liver and breast imaging. Professor Guenther Schneider from the Saarland University Medical Centre, Homburg, Germany, explained ultra fast liver imaging, paediatric abdominal imaging and whole body staging and contrast enhanced angiography of the thorax. In addition, with his newly acquired Australian residency, Dr Donald McRobbie, author of "Picture to Proton", kindly gave two presentations on spatial gradients and metal artefact reduction techniques. Rounding out the program, our local speakers covered topics as diverse as K-space to cartilage imaging techniques to cerebral small vessel disease.
The traditional Saturday evening cocktail reception didn't disappoint, allowing delegates the chance to socialise in an informal setting with local wines, canapés and music from "Dr D and the Resonators" (a band lead by Donald McRobbie and with all members involved in MRI). A good time was had by all.
This meeting would not have been possible without the generous support of our sponsors and we thank them sincerely. A special thankyou also to the ANZ Chapter Executive Committee and Past Presidents whose knowledge, connections and tireless effort enable this meeting to be the foremost educational event for MRI radiographers in the region.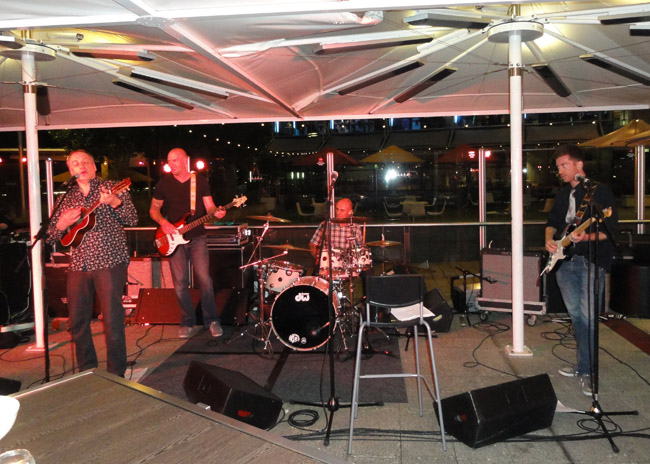 Dr D and the Resonators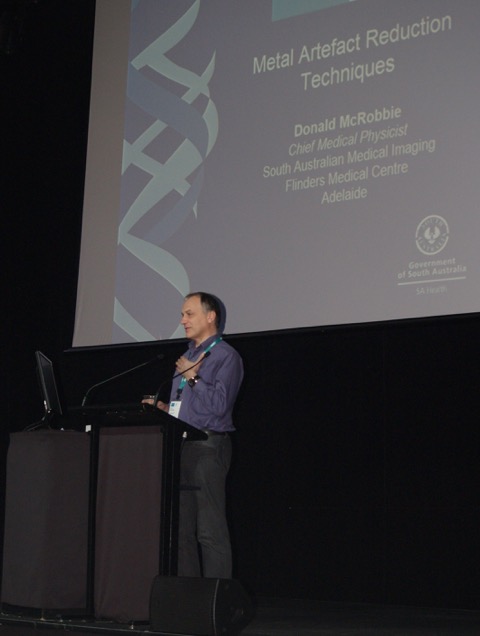 Dr Donald McRobbie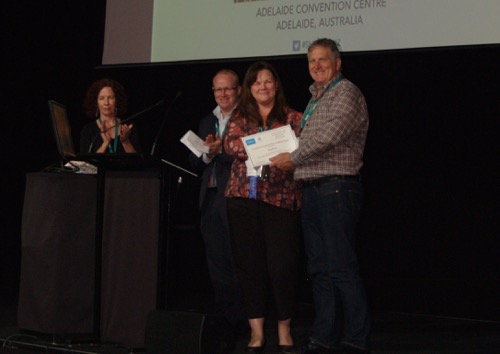 Greg Brown receiving the President's Award for his proffered paper.
L to R: Sheryl Foster (Chapter Secretary), Ben Kennedy, Amanda Hunt (Chapter President), Greg Brown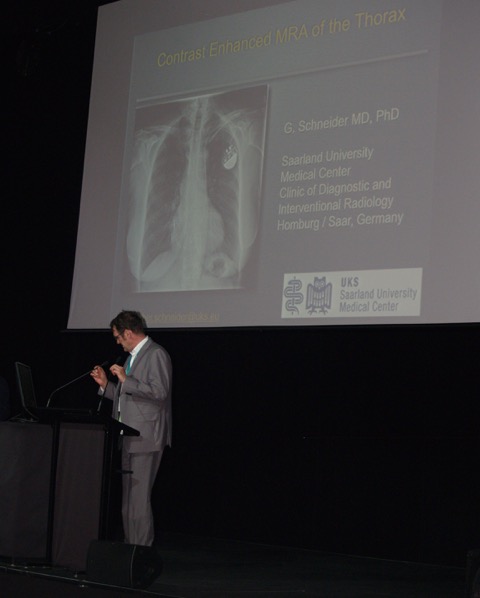 Prof Guenther Schneider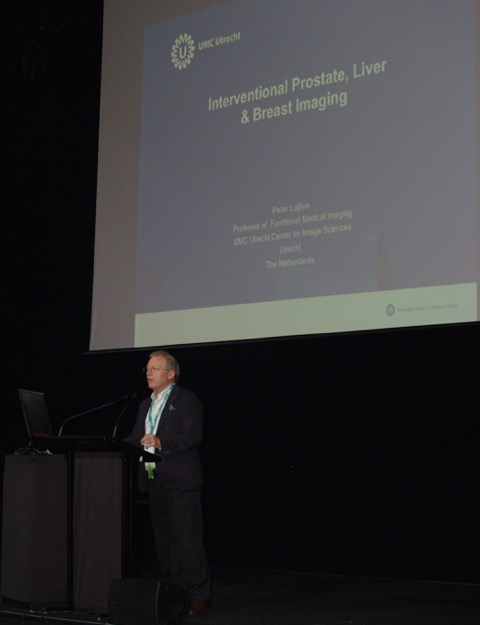 Prof Peter Luijten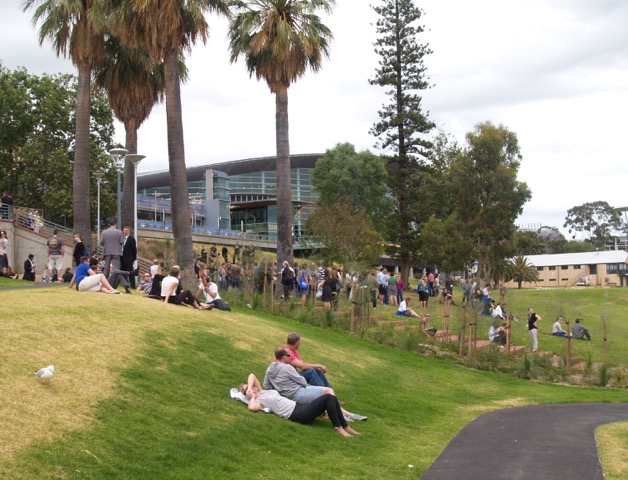 Relaxing during the fire evacuation.