External Relations Report: SMRT/SNMTS Collaboration
Cindy R. Comeau, B.S., R.T.(N)(MR),FSMRT
Chair, External Relations Committee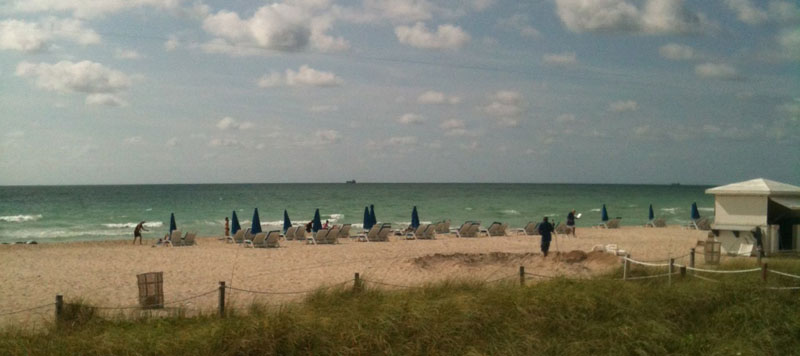 Miami Beach
| | |
| --- | --- |
| "The leadership of both organizations agreed to move forward to continue future educational collaboration efforts." | The Society of Nuclear Medicine (SNM) held its 59th annual meeting in sunny Miami Beach, Florida, USA 9-13 June, 2012. Educational planning efforts between the SMRT and the SNMTS began back in 2011 with the introduction of PET/MR scanners. The SMRT co-organized two well received sessions during the Miami meeting, for the SNM Technologist Section. On Monday 11 June, David Gilmore started off the first session speaking about the background of the SMRT and SNMTS collaboration efforts. The session concluded with SMRT External Relations Chair Cindy Comeau presenting "MR Imaging Applications: An Overview". Her talk showcased the current clinical capability of MR featuring clinical MR images, which with many of the nuclear medicine professionals were quite impressed. |
On Tuesday 12 June the second SMRT session featured William Faulkner sharing his expertise on MR Safety and MR Physics. For Nuclear Medicine technologists this was a very informative lecture, introducing them to the importance of MR Safety as well as an introduction to MR physics. This information was of keen interest to all of the attendees as evidence by questions from the group. For a second year, Charles Stanley, SMRT Past President was an invited SNMTS speaker at the Miami meeting.

On Tuesday 12 June the SMRT leadership of Past President Charles Stanley and External Relations Chair Cindy Comeau meet with the current leadership of the SNMTS which included SNMTS President Ann Marie Alessi, SNMTS President Elect Brenda King and the Director of Leadership Services Nikki Wenzel-Lamb. Items discussed included the current success of SNM Road Shows with Charles Stanley participating and the planning of the joint sessions at the current meeting. David Gilmore was also present to confer the future of the SMRT/SNMTS Task Force as the consensus paper is ready for review by both boards, this was exciting news and further discussion on future expansion of the objectives of the Task Force was also conducted. The leadership of both organizations agreed to move forward to continue future educational collaboration efforts.

One additional item to note is that the SNM will now be known as the "Society of Nuclear Medicine and Molecular Imaging" (SNMMI) as this was finalized during the Miami meeting.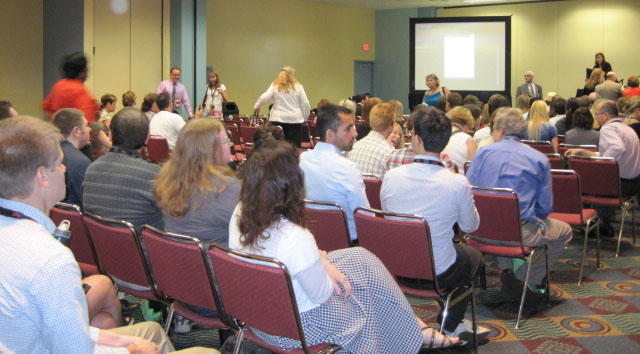 The SNMTS Business meeting attendees.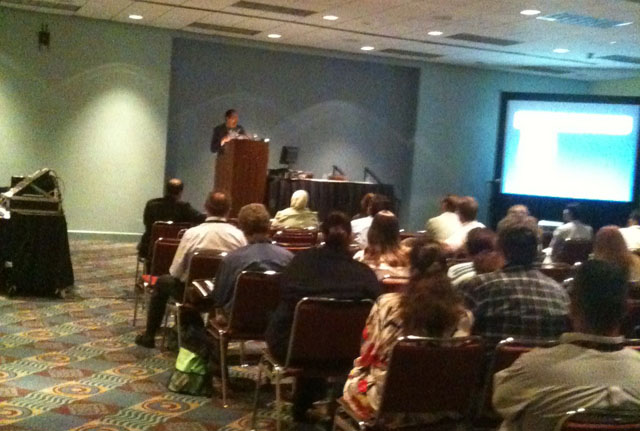 Bill Faulkner presenting to a group of nuclear medicine professionals on Tuesday June 12th.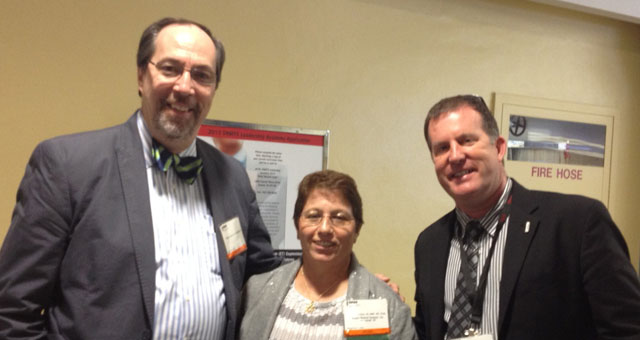 L-R: Bill Faulkner, SNMTS President Ann Marie Alessi and SMRT Past President Charles Stanley.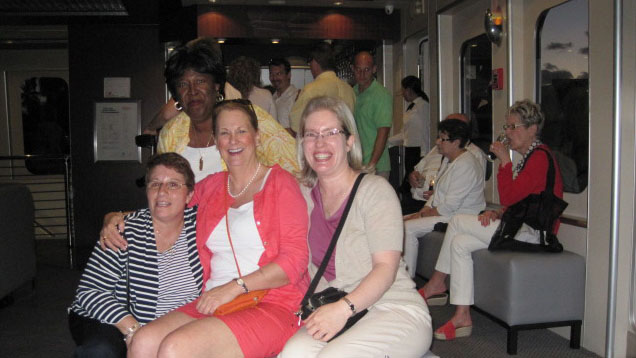 L-R: SNMTS President Ann Marie Alessi, (back) SNMTS President Elect Brenda King, SNMTS Past President Kathy Hunt, Cindy Comeau SMRT enjoying the Presidents Reception held on the Biscayne Lady Yacht.