ISMRM Workshop on
MR Safety
Ensuring Safety from First Principles to Best Practices
University Medical Centre Utrecht, Utrecht, The Netherlands
Travel Information
---
Welcome to
University Medical Center Utrecht
Location AZU
Heidelberglaan 100, 3584 CX
Utrecht, The Netherlands
Tel: +31 88 75 555 55

Airport
Amsterdam Airport Schiphol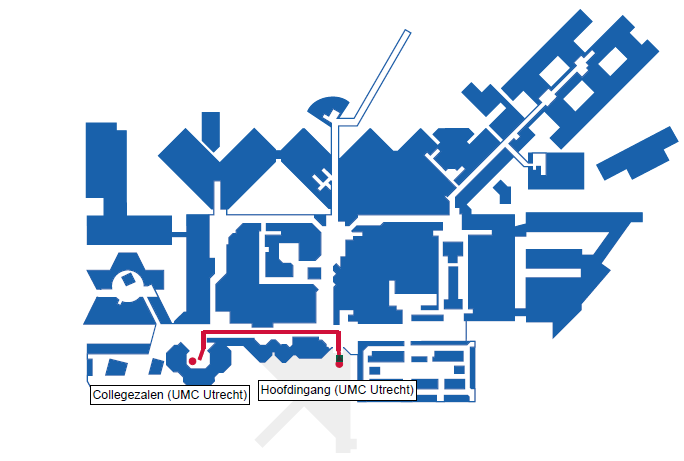 Transportation
The best way to travel from Schiphol Airport to Utrecht is by train. Tickets can be purchased from the ticket office or vending machines at Schiphol station. Please be advised that, in the Netherlands, return tickets are valid for one day only. There is a direct connection to Utrecht Central; it runs four times an hour and the trip takes you 30 minutes. At Utrecht Central there are buses as well as taxis, which can take you to your final destination.
From the bus stop UMC Utrecht, take the stairs and you arrive almost immediately at the main entrance. From here we will have direction indicators, but it is very easy: turn left and proceed for 50-75 metres. Additional info can be found here.
Don't come by car, Utrecht down town is not accessible by car.
Public Transportation
An OV Chipcard is needed to access public transportation. Below are links for how to purchase an OV Chipcard and a Public Transportation Planner.
OV Chipcard Instructions
Public Transportation Planner
Taxi
Phone number for taxi transport in Utrecht:
UTC: +31 30 230 0400
Official taxis are available at Schiphol Airport. Please avoid all unsolicited rides! More information can be found here.
Uber
Uber is available at Amsterdam Airport Schiphol (AMS).
From Utrecht Central Station/City Center to UMC Utrecht
The best way to reach the venue (UMC Utrecht) is by bus. Bus line 28 goes directly from Utrecht Central Station to the UMC Utrecht, passing through the city center. The direction is "De Uithof". The bus stop of the venue is UMC Utrecht. For more information on the time schedule, please click here.
Pink Auditorium - UMC Utrecht Virtual Navigation
https://plattegrondumcutrecht.nl/#map/d0_d13/panorama