Message from the President

Thomas M. Grist, M.D., FACR
2012-13 ISMRM President

Citizenship

I feel so fortunate to be part of the ISMRM and its predecessor societies for more than 25 years. The impact that our MRI community has had on my professional and personal life cannot be underestimated, and I am certain that that many of our members feel as strongly about our society as I do. The commitment of our membership was once again demonstrated last weekend, when our annual meeting program committee spent three days together planning a truly remarkable scientific and educational meeting in Salt Lake City.
Citizenship is an important part of being part of our community. The ISMRM relies heavily on the tireless effort and leadership provided by our volunteers. Our society is one of the most geographically, culturally, and professionally diverse societies in medicine. It is critical that we seek input from our diverse membership to define our future, and one of the best ways to do this is through the appointment of members to our committees. You recently received a request for committee volunteers; please nominate your peers and feel free to self-nominate so that our next president, Peter Jezzard, has the best possible pool of talent from which to select our future leaders. And do not forget to vote! All voting members were recently mailed a Board of Trustees ballot. Please take a minute and complete the ballot, returning it to the ISMRM offices in the enclosed envelope as soon as possible but no later than 28 February.
In addition, citizenship is also manifest in our members' commitment to renew your annual dues. Through the efforts of our central office and volunteers, we continue to add membership benefits. Your prompt response to our request for payment of your dues is greatly appreciated, and your swift payment will ensure that our ISMRM staff can focus on initiatives on behalf of the membership, rather than tracking down late dues notices. I assure you that your money is being put to good use to support the continued development and advances in the field of magnetic resonance in medicine. And, remember, pay your dues by 7 March to ensure your vote counts! Our scientific and educational programs are thriving, and we look forward to a memorable annual meeting in Salt Lake City.
Rising Stars
This month we are pleased to profile three of our 2013 Junior Fellows, awarded in Melbourne, Australia, at the ISMRM 20th Annual Meeting & Exhibition.
Spotlight on Global Outreach
(generously supported by GE, Philips and Siemens)
Bangkok, Thailand - 14-15 May 2012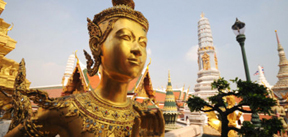 The ISMRM Global Outreach Workshop in Thailand was held 14-15 May 2012 in Bangkok. It was very well received by the Thai's medical and scientific research communities with over 200 participants; 35% of which were MDs, 50% were technologists and 10% were engineers and scientists. The generous . . .

Read More. . .
---
Cancun, Mexico - 3-6 October 2012
In collaboration with the Sociedad Mexicana de Radiologia e Imagen, the ISMRM Global Outreach Program successfully held the III International ISMRM-SMRI Course in Cancun 3-36 October 2012. A free standing course, 148 attended from various states in Mexico, Peru, Colombia, El Salvador and Guatemala.

The ISMRM Faculty included Mark Schweitzer from Ottawa, speaking on the subject of MSK. .

Read More. . .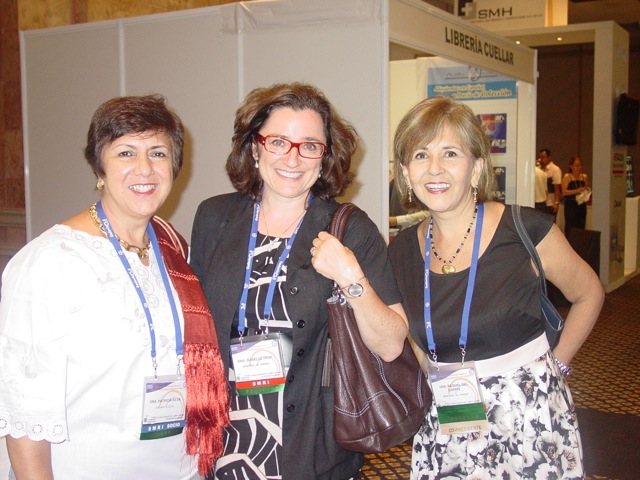 ---
St. Petersburg, Russia - 1-2 November 2012
The School of Clinical Radiology (SCR), second congress 1-2 November in St. Petersburg was held by the

Diagnostic Treatment Centre of the International Institute of Biological Systems named after Dr. Sergey Berezin

(DTC IIBS)

located in St. Petersburg, Russia. A total of 120 mainly young Russian radiologists from all over the country attended this two-day meeting in which a combined national and international faculty covered topics from the whole body. .
Read More. . .
---
Sandton, Johannesburg, South Africa - 9-11 November 2012
This first official congress devoted to Paediatric Radiology was held in Sandton, Johannesburg, on 9 – 11 November 2012, which incorporated the third ISMRM Global Outreach Program to South Africa. The stellar International faculty of ISMRM members consisted of Professors James Barkovich (UCSF, USA), Pia Sundgren (Lund, Sweden), Diego Jaramillo and Edward Lee (Boston, USA. They worked tirelessly to inspire the audience of predominantly general . . .

Read More. . .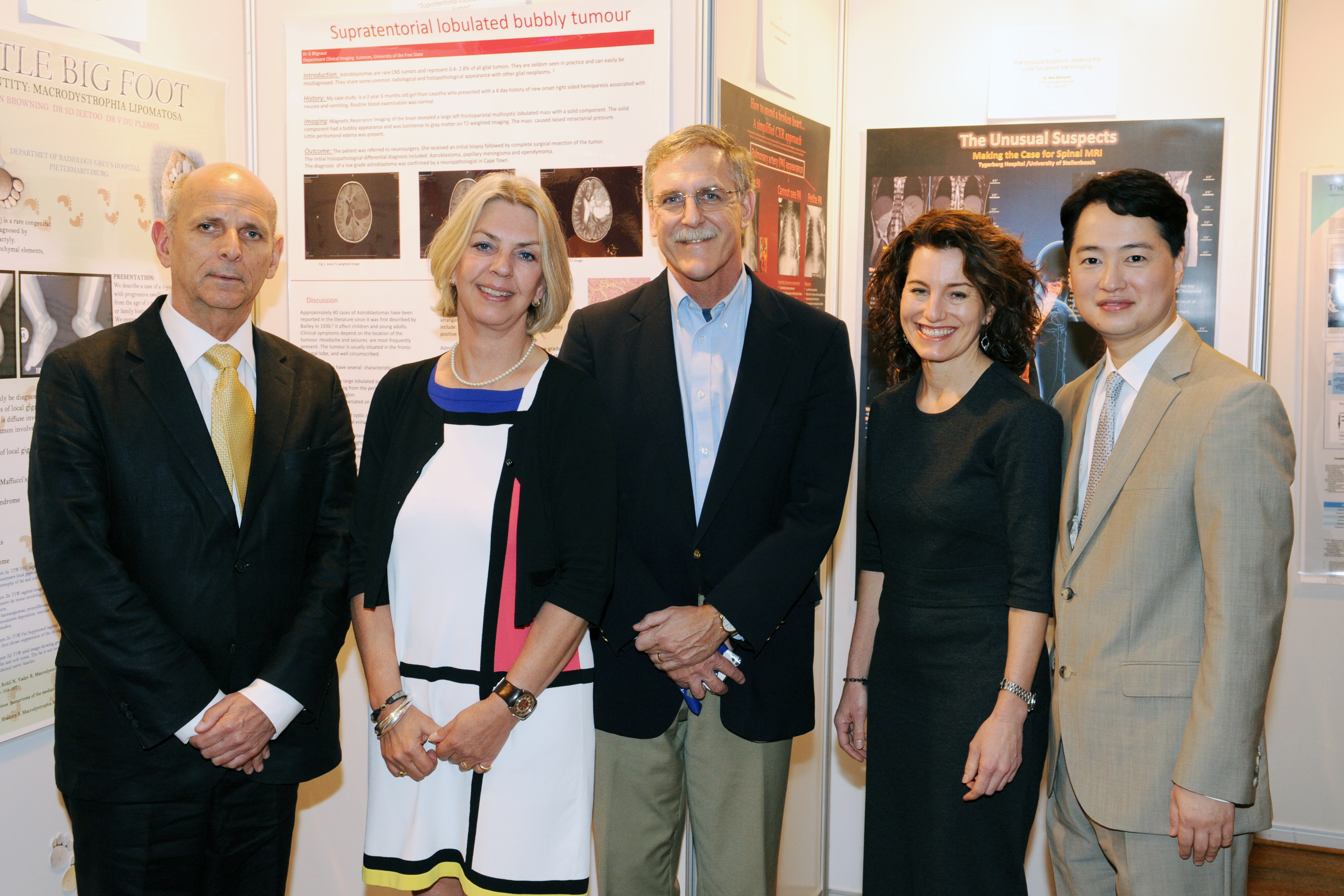 ---
Xiamen, China - 14 December 2012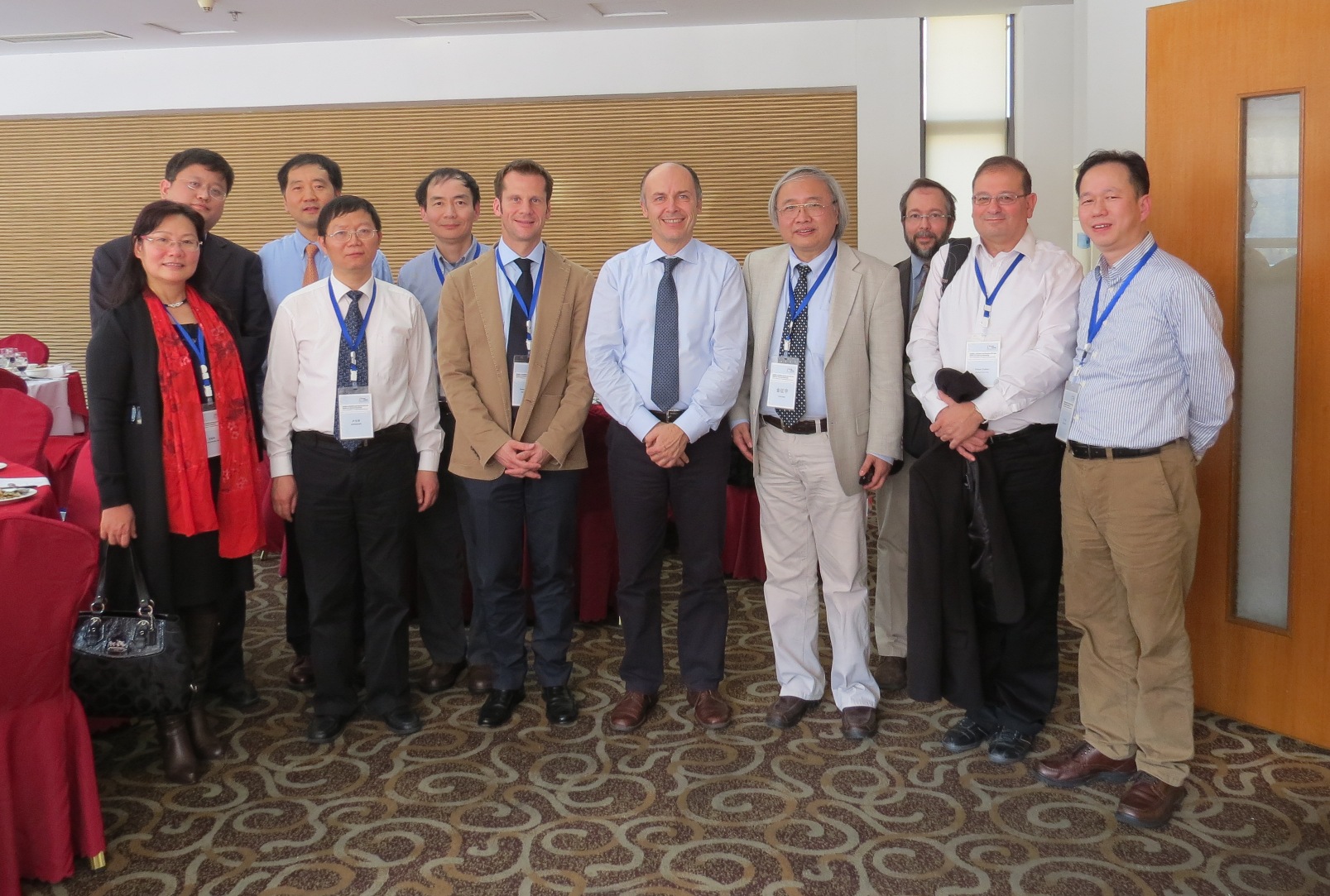 I

n collaboration with the Chinese Radiological Society and the Overseas Chinese Organization in magnetic resonance in medicine, the ISMRM Global Outreach Program successfully held a workshop on December 14, 2012 in Xiamen, a beautiful city on the southeast coast of China. The workshop, entitled "Advances in Diffusion Imaging", had three objectives: (a) to provide an overview of recent advances in diffusion imaging, (b) to bridge the gap . . .
Read More.
Events Showcase
Registration & Housing are now open!


Discovery, Innovation & Application – Advancing MR for Improved Health
Preparations are underway for the 21st annual meeting of the ISMRM will be held in Salt Lake City from April 20-26, 2013. Over 5800 scientific abstracts were submitted in November, and the Annual Meeting Program Committee met on 18-20 January, with notification of results sent this week. We would like to thank everyone for submitting your work to be presented at the ISMRM!

The theme this year is "Discovery, Innovation, and Application – Advancing MR for Improved Health". Our plenary lectures begin with a tour of the rich history of innovation in MRI, where prior gold-medal winners of the ISMRM will describe their moments of innovation that led to their biggest discoveries. We will learn about the application of MRI in imaging cancer, and how MRI is transforming multi-center trials. Connectomics, a new field for assessing the microstructure of the brain is the focus of another plenary, and the powerful combination of MRI and PET (Mr. PET) will round out a spectacular and diverse field of talks.

We have three wonderful speakers giving our named lectures this year. . . Read More. . .
---
Update Email Address Instant removal from future mailings: Unsubscribe

Privacy Policy



Vol. 2, Issue 1, 3 Feb 2013
Of Special Note. . .
Member log-in required.

Top Resources
Upcoming ISMRM Events
Upcoming SMRT Events
Be sure to calendar and encourage your technologists and radiographers to attend one or all of the following SMRT programs:

SMRT 6th Annual BeNeLux Chapter Educational Seminar
12 April 2013; Amsterdam, The Netherlands

SMRT 22nd Annual Meeting
20-21 April 2013; Salt Lake City, UT, USA

To read more about these as well as the home study program and other SMRT activities, just click here.

Contact Us
And do you have something you would like to see in a future issue? Email us your idea, article, photo, etc., to MRPulse@ismrm.org.

We want to hear from you!
ISMRM Central Office Staff
Executive Director

Roberta A. Kravitz


Associate Executive Director
Jennifer Olson
Director of Finance
Mariam Barzin

Director of Electronic Communications
Sally Moran

Director of Education
Jacob Coverstone

Director of Meetings
Sandra Daudlin

Director of Publications
Mary Keydash

Accounting Coordinator
Julia White

Electronic Communications Coordinator
Allison Barbour

Education Coordinator
Stephanie Haaf

Membership & Study Group Coordinator
Liz Tharpe

Meetings Coordinator
Melisa Martinez

SMRT Coordinator
Linda O-Brown

Registrar
Kristina King

Administrative Assistant
John Celio

Office Manager
Mary Day
This email was sent by the

International Society for Magnetic Resonance in Medicine (ISMRM)
2030 Addison Street, Suite 700, Berkeley, CA 94704 USA
Tel: +1 510-841-1899
Fax: +1 510-841-2340
E-mail: info@ismrm.org Web: http://www.ismrm.org