Future Events
Check back soon for updates
Past Events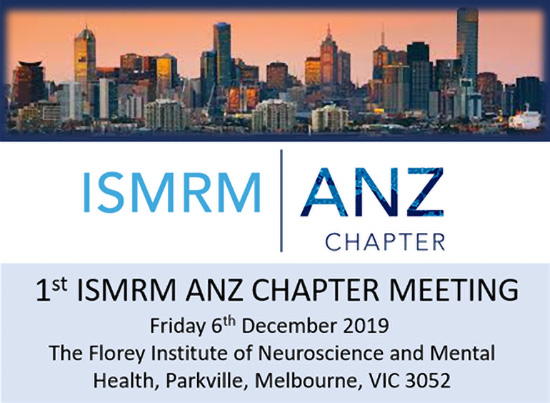 The 1st Meeting of the ISMRM ANZ Chapter
06 December 2019
The Florey Institute of Neuroscience and Mental Health
Parkville, Melbourne, VIC 3052
Download the Program (pdf)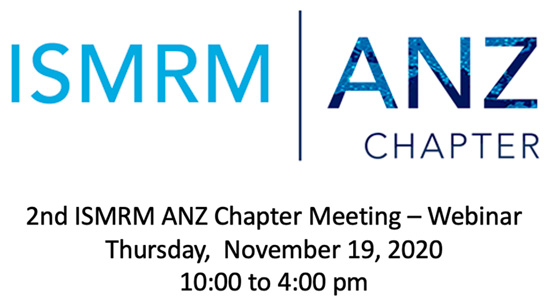 The 2nd Meeting of the ISMRM ANZ Chapter
19 November 2020
An Online Virtual Meeting
Download the Program (pdf)
Click here to open the application form.
ISMRM ANZ Chapter
Governing Committee
President: Kathryn M. Broadhouse, Ph.D.
President Elect: Bradford A. Moffat, Ph.D.
Treasurer: Govinda Poudel, Ph.D.
Secretary: Shawna L. Farquharson, Ph.D.
Advisor: Alan Connelly, Ph.D.
Past President: Ruth A. Oliver, Ph.D.
ISMRM ANZ Chapter
Division Representatives
Victoria: Claire E. Armstrong-Kelly, B.Sc.(Hons)
Queensland: Kiran Thapaliya, M.Sc.
New South Wales: Sirisha Tadimalla, Ph.D.
Western Australia: Sarah C Hellewell, Ph.D.