By Anne Dorte Blankholm, Ph.D., M.Sc.Radiographer, MRSO., 2021-2022 SMRT President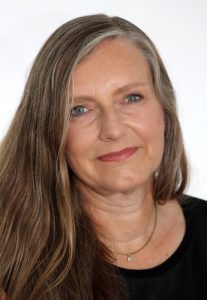 I hope this message finds you all well and safe.
On the part of the globe where I live, summer is now over and the autumn has begun; the forest is taking on new warm colors, and the weather is getting cooler. The COVID situation is better, and a large percentage of our population has been vaccinated, so I allow myself to be optimistic.
Lots of things have happened since my last blog.
It is my great pleasure to inform you that the ISMRM and the SMRT now have accepted two new SMRT membership categories. This is an initiative that has been underway for some time, and I am happy to announce that the "Associate Membership" level has been added and "SMRT Early Career Membership" and "SMRT Student Membership" level have been merged into the "SMRT Trainee Membership" level.
The need for the SMRT Associate Membership presented itself due to the COVID pandemic.
The SMRT Associate Membership level is aimed toward an individual residing in a financially restricted country or has limited personal income. Read more about this membership category.
The SMRT Trainee Membership level aligns with the similar ISMRM membership category.
The rationale for implementing this membership category was that the SMRT Membership Committee completed a query of radiographers and technologists around the world to identify how career pathways differ across various regions, along with trying to understand the different academic requirements for those radiographers and technologists who work and specialize in MRI. As a result, it was identified that there was a pressing need for the SMRT to adjust its membership levels to better position the organization to be able to attract and retain SMRT members throughout their career from an undergraduate level through to post-graduate and doctorate levels. The SMRT Trainee Membership level will allow the SMRT to better engage potential members early in their career as student diagnostic and therapy radiographers/technologists and to help the SMRT retain members as they advance in the field of MRI through their respective educational pathways.
I am looking much forward to see our membership grow through engaging students and radiographers/technologists in their early career and to engage members from financially restricted countries.
I would like to put your attention to the ISMRM study groups that have a call out for members. Remember that as an SMRT member, it is free to join a study group, and most of the ISMRM study groups have SMRT representatives in their governance committees. So, grab the chance and enjoy the advanced learning and collaboration opportunities.
Last but not least, I am happy to announce Adam Scotson as new SMRT Secretary and Ben Kennedy as new SMRT Safety Committee chair. Both are very well known in our society and need little introduction. Below you will find buttons with more information:
I am thrilled that Adam has agreed to take on the SMRT Secretary position and Ben the responsibility of SMRT Safety Committee Chair, and I am looking much forward to collaborating with Adam and Ben.
Best wishes to all of you,
Anne Dorte Blankholm
SMRT President