By Huijun (Vicky) Liao, MR-RT, MRSO, 2023 ISMRT AMPC Chair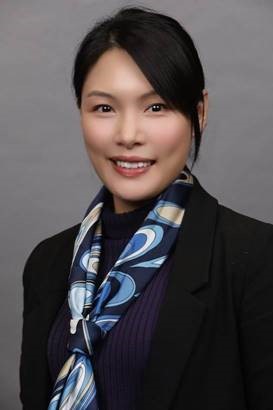 It is my absolute pleasure and honor to serve as your ISMRT Annual Meeting Program Committee (AMPC) Chair for Toronto 2023. In May of 2021, Nancy Beluk (the SMRT president of 2020-2021) and Anne Dorte Blankholm (the president of 2021-2022) entrusted me with the tasks of chairing the 2021-2022 ISMRT Virtual Meeting Program Committee (VMPC) and the 2023 ISMRT Annual Meeting in Toronto (starting as a vice-chair for 2022 AMPC). I am very grateful that I can serve in these two chair positions. In the past year, as ISMRT VMPC Chair, I am very pleased that I had the opportunities to collaborate with and learn from the MR experts from different ISMRM study groups, as well as the opportunities to meet MR technologist/radiographer colleagues around the world. As 2022 AMPC vice chair assisting AMPC Chair Rhys Slough, I am glad that I could meet and work with a passionate 2022 AMPC team, who made every single effort to make the first hybrid ISMRT annual meeting happen! All these experiences in the past year were great preparations for my service this year as ISMRT AMPC Chair. I will put every effort to ensure a successful 2023 ISMRT meeting!
A little about me. I was born in Guangzhou, China, and grew up in Boston, Massachusetts, USA, since my teenage years (I hope that's not too long ago), so I speak Cantonese, Mandarin, and English. I graduated from Boston University with a degree in Human Physiology in 2011 and joined the Center for Clinical Spectroscopy at Brigham and Women's Hospital (affiliated with Harvard Medical School) in the same year. I was first trained as a research assistant by Dr. Alexander Lin to perform MR spectroscopy scans on human research participants for different clinical studies (including brain tumor, chronic traumatic encephalopathy, Alzheimer's disease, and schizophrenia). As my career started in research, I was introduced to the ISMRM before ISMRT (SMRT).
The first ISMRM annual meeting I joined with my lab colleagues was in 2013 in Salt Lake City, and since then I became a regular attendee. The ISMRM annual meetings opened my eyes not only by exposing me to cutting-edge MR technologies but also by showing me how they can be applied to improve health and even save lives clinically, which inspired me to pursue a clinical career path in MR and work to become a board-certified MR technologist in 2015. It was in the same year (the year when previous annual meeting in Toronto happened) that I was introduced to SMRT by my colleague, Thao Tran, who later became the 2021 SMRT AMPC Chair. I officially joined SMRT in 2016 and continued active involvement in the society via submitting/presenting abstracts, serving as a moderator at the annual meetings, and serving in different SMRT committees (e.g. Global Relation Committee, AMPC and VMPC).
One thing I love the most about ISMRT is that you will find that many senior technologist/radiographer members of ISMRT are very approachable and willing to provide you support, advice, and guidance. I still remember Shawna Farquharson (2019-2020 president) and Chris Kokkinos (2018-2019 president) approached me during a poster session, which made me feel welcomed and encouraged as a first-time ISMRT abstract presenter. Later, as the international clinical session (bilingual session) was first established in the annual meeting program in 2020, I was introduced by Chris to the Chinese Society of Imaging Technology, with whom we collaborated to organize an SMRT Chinese/English bilingual clinical session that year.
What I mentioned above are only a couple of the many positive experiences that I could think of as a member of ISMRT. Since joining the ISMRT, I have also learned and grown professionally in my career as its high-quality MR education allows me to serve better as an MR technologist in my local hospitals including Brigham and Women's Hospital, McLean Hospital, New England Baptist Hospital, and VA Medical Center. Therefore, I highly encourage you to join the ISMRT today to enjoy our world-class MR education resources and plan to attend the 2023 annual meeting to meet colleagues around the world next June!
Before I introduce our wonderful AMPC team of 2023, I would like to give thanks our current ISMRT President, Sonja Boiteaux, and Education Chairs, Anne Dorte Blankholm and Glenn Cahoon, who are always kind and provide support to the AMPC! Also, special thanks to Nancy Beluk, who provides detailed guidance on program planning! I would also want to thank ISMRM AMPC chair, Nivedita Agarwal (Niv), who works closely with ISMRT to give us updates and support from ISMRM. As a working mom with a toddler, I would also like to take this chance to thank my husband, parents, and in-laws who give me moral and childcare support (which is especially precious during the pandemic!).
Finally, it is my great honor to introduce our wonderful team members of 2023 ISMRT AMPC from five different continents. They are Kate Negus (current Vice Chair and 2024 AMPC Chair), Ben Kennedy, and James Whittaker from Australia and New Zealand; Adam Scotson and George Bouzalis from Europe; Norio Hayashi and Yasuo Takatsu from Asia; Liana Sanches and Cristian Montalba from South America; Nancy Beluk, Brandy Reed, Thao Tran, and Vi Phan from the US; and our local Toronto members: Caron Murray, Nancy Talbot, and Jia Nowak. Also, Martin Sheriff (former AMPC chair of the Montreal Annual Meeting) will give occasional advice. With this great team, I am sure the 2023 annual meeting will be exciting and fun!
Please stay tuned for more information on the 2023 ISMRM & ISMRT Annual Meeting & Exhibition in Toronto! Preliminary program-at-a-glance will be up soon!
Huijun (Vicky) Liao, MR-RT, MRSO
2023 ISMRT Annual Meeting Program Chair
Please feel free to email me with your questions or suggestions at ampc@smrt.org.