ISMRT Australian & New Zealand National Chapters
2022 Joint Meeting
12-13 November 2022
ICC, Sydney, NSW, Australia
Thank You
On behalf of the ISMRT ANZ Annual Meeting Program Committee, thank you for joining us at the ISMRT ANZ Joint Meeting 2022 from Saturday, November 12 to Sunday, November 13 2022.
We hope you found the meeting both professionally and personally rewarding and look forward to seeing you at ISMRT ANZ 2023. Please save the date for 18 – 19 November 2023 at the Cordis Hotel, Auckland.
Maila Hughes
ISMRT ANC President
Sarah Green
ISMRT NZNC President
We are so pleased to welcome you to join us in person for the ISMRT ANZ Chapters Joint Meeting, to be held in Sydney on the 12 and 13 November 2022 at ICC Sydney.
It has been a long time coming and we are all looking forward to getting together for an overdue catch up with our MRI friends and colleagues from Australia and New Zealand.
The theme for this year's program is MRI: Past, Present and Future. This will be elucidated by some world renowned speakers plus local experts in the field. Expect to be captivated by presentations on future technologies as well as learning about useful information for day to day scanning techniques.
During the breaks, you can engage with our sponsors and meet up with your friends and colleagues. On Saturday night we have a gala event at the popular Sydney Luna Park, where you can eat, drink, play, ride and dance the night away.
We would like to thank all our sponsors for sticking with us in these uncertain times. Be sure to visit their booths, take part in the competition and learn about their new developments in the MRI field.
We look forward to seeing you in Sydney in November, to continue the ISMRT ANZ quality education and close affiliation, fingers crossed.
Maila Hughes
ISMRT ANC President
Sarah Green
ISMRT NZNC President
Annual Meeting Program Committee
Maila Hughes – ANC President
Sarah Green – NZNC President
Committee Chair:
Mark Chapman
Committee Members:
Anne Bright, Kirsty Campbell, Jeff Chen, Sheryl Foster, Anna Lydon, Paul Magarity, Claire Mulcahy, Kate Negus, Barbara Pirgousis, Wendy Strugnell, Kylie Walters
Important Dates & Deadlines:
| | |
| --- | --- |
| Registration opens | 01 June 2022 |
| Battle of the Divisions submissions open | 01 June 2022 |
| Preliminary program released | Early July 2022 |
| Battle of the Divisions expression of interest deadline | 01 Aug 2022 |
| Early bird registration deadline | 16 Sept 2022 |
| Battle of the Divisions submission deadline | 30 Sept 2022 |
| ISMRT ANZ 2022 | 12-13 Nov 2022 |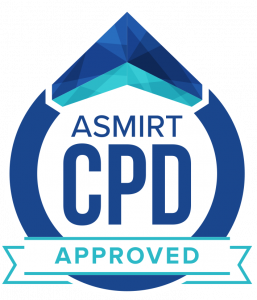 The ISMRT Australia and New Zealand Chapters Joint Meeting is ASMIRT accredited.
About Us
The International Society for MR Radiographers & Technologists (ISMRT), A Section of the International Society for Magnetic Resonance in Medicine (ISMRM) is the leading non-profit organisation that provides an international forum for education, information and research in magnetic resonance for radiographers and technologists throughout the world.
The ISMRT was established by technologists, clinicians and scientists of the ISMRM as a forum for radiographers and MR technologists to share their expertise and educational resources, with a common goal of improving healthcare for people worldwide.
As an organisation, we are committed to promoting education, communication and the dissemination of cutting-edge MR developments. The objective of the ISMRT is to advance education and training, while striving to promote a high level of knowledge and professionalism in the field of MR radiography and technology.
ISMRT ANZ
The ISMRT ANZ Chapter has now formally split into two new chapters, The Australian National Chapter (ISMRT ANC) and the New Zealand National Chapter (ISMRT NZNC). These new separate Australian and New Zealand Chapters will replace the current ANZ Chapter.
The ISMRT ANZ Chapter Board believes that differences in professional accreditation, registration and insurance requirements between the two countries mean that both countries would benefit from autonomous National Chapters working with the support of an international society.
The relationship between the Australian and New Zealand Chapters has been and still is very strong. Both countries support each other to provide high quality education to their MRI Technologists and will continue to do so. The joint ANZ meeting usually held in November will continue to be a joint venture between the Australia and New Zealand Chapters. Both parties feel that the establishment of the separate Australian and New Zealand National Chapters demonstrates the strength of the ISMRT community in ANZ. To continue this support, the NZ National Chapter President will serve on the Australian National Chapter Board and the Australian National Chapter President will serve on the NZ National Chapter Board.
In addition to the yearly joint ANZ meeting, each chapter holds their own meetings. In 2021, the New Zealand Chapter held its first annual meeting on 20 March in Queenstown and the Australian Chapter held an online "Magnetic Moment Meeting" on 20 November.