By Sarah Green, B.M.I.,M.H.Sc., 2019-20 SMRT Divisions Committee Chair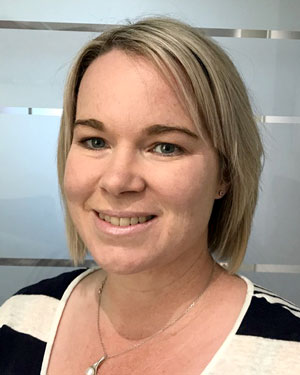 Dear SMRT members,
It has been a very busy and exciting year in the SMRT Divisions space, and I am thrilled with what we have achieved to date. The year isn't over yet! The first half of this year saw us focus on the roll-out of the new National Chapter and Divisions restructure, as well as setting up processes to implement this and of course make life a little bit easier for our amazing Division Representatives to hold meetings in their local areas. To date have we established four new Divisions in North America; Gulf Coast, Tri-State (Ohio, Kentucky, Indiana), New York and Michigan. We are also in the process of establishing two more; Illinois and Southern California. In Europe we have just approved the British & Irish Division and are working towards one in Greece and Cyprus.
There have been many firsts this year that I have been so proud to be a part of. We ran our first virtual meeting in Greek, the vibe around this was incredible and encouraged us to guide the New Zealand and South Carolina Divisions to run the first international virtual Division meeting. The time zones made things a little challenging but all in all it was a success. We also worked alongside a team of very accomplished MRI Radiographers in the United Kingdom to run our first SMRT meeting in Sheffield. This meeting was run in conjunction with the British & Irish Chapter of the ISMRM, and we thank them for this support. This of course enabled us to establish our first Division in the United Kingdom.
This year has really brought home to me just how valuable it is being an SMRT member. The connections I have made globally have been instrumental in achieving my goals, not only for my role as the Divisions Committee Chair but also in my workplace at Pacific Radiology Canterbury. I have made some lifelong friendships and gained an amazing new skill set. To be working amongst some of the world leaders in our field is truly an honor.
Sarah