By Anne Dorte Blankholm, , Ph.D.,M.Sc.Radiographer, MRSO., 2021-2022 SMRT President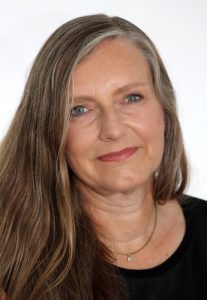 It is a great honor and a pleasure for me taking over the presidency of the SMRT. I am especially honored being the first Danish SMRT president and only the second SMRT president from Europe.
For those of you who don't know me, I received my initial education as a radiographer in Denmark, my Master of Science in MRI degree in the UK, and my Ph.D. in medicine in Denmark. I have been working in MRI since 1989 as an MR radiographer, research radiographer, leader, and educator. Currently, I am working at Aarhus University Hospital as a researcher and a research-responsible radiographer.
It is the 30th anniversary of the SMRT, and I have been following this organization almost from the start, attending the SMRT meeting in 1992 at the SMRM Annual Meeting in Berlin, Germany, where SMRT held a technologist workshop in conjunction with the SMRM. The next time I attended an SMRT meeting was in Sydney in 1998, where I won my first award. I have attended most of the SMRT annual meetings since, won several awards, sat on several committees, and was elected SMRT policy board member 2005-2008. It has been a pleasure for me to see how the SMRT has matured as an organization over the years
There are several areas that I would like to focus on in the coming term. One of them is to increase global membership, especially focusing outside of North America and Australia, where the number of SMRT members are sparse in most areas. Having a virtual conference, virtual meetings on a regular basis, and an extensive database of educational material that can be accessed online offers a perfect base for engaging radiographers and technologists from around the globe. So spread the word and let your colleges learn about the benefits of being a member of this amazing organization!
I would like to thank Nancy Hill Beluk for her great leadership as SMRT president in the past year and for safely steering the SMRT through the challenges during the COVID-19 pandemic. I would also like to thank AMPC Chair Thao Tran, executive lead Claire Mulcahy, and Nancy for putting together such a successful annual meeting.
Just to mention a few highlights, the SMRT offered the following lectures during the annual meeting: a five-part Masterclass series entitled MR Safety: From Folklore to Physics presented by Dr. Donald McRobbie; the President's Lecture presented by Dr. Tom Grist; the Plenary Lecture presented by Dr. Carolyn Mountford; and the Keynote Lecture presented by Dr. Eva-Maria Ratai.
I would also like to welcome the new SMRT Policy Board members:
Sonja Boiteaux, President-Elect (NA)
Jim Stuppino, Treasurer (NA)
Chris Kokkinos, Executive Officer (AUS)
Jacob Cameron, Board Member (NZ)
Liana Sanches, Board Member (SA)
Rhys Slough, Board Member (EU)
Vicky Liao, Board Member (NA)
Cristian Montalba (SA)
I am very happy to acknowledge the globally diverse and gender-balanced board, and I am looking forward to the collaboration going forward.
Even though we had a very success fully virtual Annual Meeting, I sincerely hope that it will be possible to see you all in person in London next year.
Stay safe.
Anne Dorte Blankholm
2021-2022 SMRT President