ISMRT North American National Chapter

Check back soon for announcements.
North American Chapter
Executive Committee
Acting President:
Sonja K. Boiteaux, MS, RT(R)(MR), MRSO, CHC
Houston, TX

Acting Treasurer:
Laura P. Vasquez, Ph.D., RVT, R.T.(R)(MR), MRSO
Rush University
Chicago, IL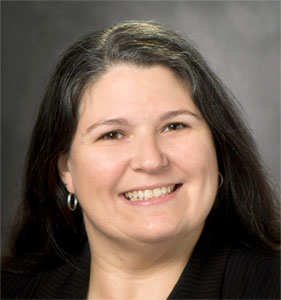 Howdy, from Houston, TX!
My name is Sony Boiteaux, and I am the Acting President of the ISMRT North American Chapter.
The ISMRT North American (NA) Chapter is currently under construction. This chapter is being established to serve already established and newly forming ISMRT Divisions throughout North America, as well as MR Technologists throughout the United States and Canada. We are currently seeking someone to step into the leadership role of Acting Secretary; this individual will preferably be from Canada to provide their valued perspective to the Chapter's Executive Board as we get our feet up under us and get the chapter off the ground. We are delighted to announce that Ms. Laura Vasquez of Chicago, IL has agreed to come on board as the NA Chapter Acting Treasurer.
The chapter will host an annual meeting that does not conflict with the timing nor the location of the ISMRM/ISMRT parent society annual meeting. (e.g. if the ISMRM/ISMRT annual meeting is scheduled to be held in Canada the NA chapter meeting will be held in the continental US, and vice versa. If the ISMRT annual meeting is held outside of Canada or the continental US, the NA chapter may hold its annual meeting in either Canada or the US. Our target is to host the first NA chapter annual meeting in 2021.)
The NA Chapter will establish committees to carry out its operations. Committee chairs will do their best include representation from US and Canada. Students members shall serve on the committees in a non-voting capacity. The NA chapter will include a focus for student technologists during the annual meeting. The exact nature of this is to be determined, but could include poster sessions, manuscript submissions, oral presentations, and/or a student bee/bowl.
We are overwhelmed by the support that many have expressed since the formation of the chapter was officially announced. We've got a lot of work to do, which will not be without many challenges, but as I always tell my students…the only way to eat an elephant is one bite at a time!