MR Learning Labs
Get the latest MR updates & education from the convenience of your home, office, or anywhere around the world. Registration is free for SMRT & ISMRM members! Log in here and click [My Meeting Registrations] to register now. Registration closes the day before the meeting at noon Pacific time.
SMRT MR Learning Lab:
The Principles, Challenges & Applications of Diffusion Weighted Imaging in the body

21 November 2019 at 13:00 PST
(click here to find your local time)
Registration is FREE for members, US$25.00 for non-members.
Moderators: Liana G Sanches-Rocha, M.Sc.(MR)(R) and Kurt G Schilling, Ph.D.
Overview: This virtual event will include two 30 minutes live presentations from experts in the field of MR Diffusion. The session will open with a live presentation from Michael Kean (AUS), who is a very experienced and respected MR Radiographer interested in MR Diffusion and will provide an expert's explanation on "the principals, concepts and technical challenges of acquiring diffusion weighted imaging in the body."
The second live presentation will be given by Dr Eric E Sigmund (PhD), an Associate Professor at NYU Langone Health, who will present on "DWI in the body: applications and challenges for oncology imaging."
The live presentations will be followed by time for discussion – to provide the audience of MDs, PhDs, MRI Technologists and Radiographers with the opportunity to "Ask the Experts" questions about the challenges they encounter, techniques they use and the experience they have when acquiring diffusion weighted imaging in the body.
Objectives:
Explain the basic principles of Diffusion-Weighted Imaging;
Recognize the main technical challenges of acquiring Diffusion-Weighted Imaging in the body; and
Understand why Diffusion-Weighted Imaging is used in the oncology protocols.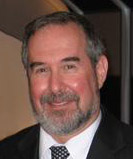 Title: Diffusion Imaging of the Body: Concepts and Technical Challenges
Speaker: Michael Kean R.T., FSMRT
Royal Children's Hospital
Melbourne, VIC, Australia
Accreditation: 0.50 CE/CPD
Overview: The presentation will address the technical concepts and challenges associated with acquiring DWI of the abdomen. The concepts to be addressed will include acquisition strategies, fat suppression and its impact on image quality and artefact reduction.
Objectives:
Be familiar with the impact of different acquisition strategies on image quality;
Understand the impact on sequence parameters on image quality; and
Recognise artefacts and potential solutions.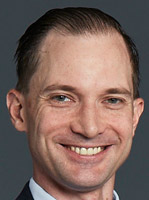 Title: DWI in the Body: Applications and Challenges for Oncology Imaging
Speaker: Eric P Sigmund Ph.D.
New York University, Department of Radiology, Langone Medical Center
New York, NY, United States
Accreditation: 0.50 CE/CPD
Overview: This talk will discuss the tools of acquisition and analysis applied to the imaging of cancer in the body with several variants of diffusion-weighted MRI. These include elements to ensure good image quality at the organ level, as well as capture the specific complexity of tumors and their host tissue the microscopic level. Both of these priorities involve approaches uniquely suited for body diffusion imaging.
Objectives:
Understand unique challenges and solutions for good image quality for body DWI of cancer;
Understand the applications of DWI techniques beyond apparent diffusion coefficient (ADC) (IVIM, DTI, DKI) in the body for both cancerous tissue and the surrounding host organs; and
Understand examples of advanced modeling of cancerous tissue for further specificity of body DWI.
ISMRM & SMRT Virtual Meeting:
Women in Leadership: Insights from our ISMRM & SMRT MR Community Leaders

03 December 2019 at 11:30 PST
(Get your local time here)
Registration is for MEMBERS ONLY.
Learn from our women in leadership and hear them describe their journeys, greatest accomplishments and advice on how to further your professional career.
Karla L. Miller, Ph.D.
University of Oxford
United Kingdom
Shawna Farquharson, M.Sc.(R)
The Florey Institute of Neuroscience
Australia
Roberta A. Kravitz
ISMRM Executive Director
United States
Pia C. Maly Sundgren, M.D., Ph.D.
Lund University
Sweden
Moderators: Margaret Hall-Craggs, M.D., Women in ISMRM Chair, and Chris Kokkinos, B.Appl.Sc., Pg.Cert.(MRI), Past SMRT President
Looking for past MR Learning Labs?