MR Learning Labs
Get the latest MR updates & education from the convenience of your home, office, or anywhere around the world. Registration is free for SMRT & ISMRM members! Log in here and click [My Meeting Registrations] to register now.
The How and Why of MR Spectroscopy
MR Learning Lab in Collaboration with the ISMRM MR Spectroscopy Study Group
18 July 2019 at 15:00 PDT
(click here to find your local time)
Organizers: Kirsty Campbell & Huijun Vicky Liao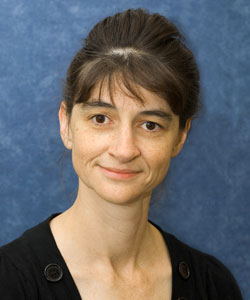 Title: The "How to" of MRS: Things to Consider When Planning Acquisition
Speaker: Caroline (Lindy) Rae, Ph.D.
Neuroscience Research Australia
Melbourne, VIC, Australia
Accreditation: 0.5 CE/CPD credit
Moderator: Michael Kean, (RT)FSMRT
Overview: The proposed session will discuss the range of different approaches to single voxel MRS and highlight their purposes and limitations. It will canvass things to consider when planning MRS acquisitions and what, realistically, can be achieved with the method.
Objectives:
Understand the different acquisition options for acquiring MR spectra
Understand which acquisition options may be optimal for what you want to measure
Understand the practical issues you need to consider when setting up a MRS acquisition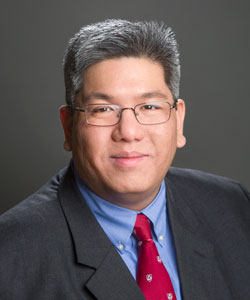 Title: The Clinical Applications of MR Spectroscopy
Speaker: Alexander P. Lin, Ph.D.
Brigham and Women's Hospital
Boston, MA, USA
Accreditation: 0.5 CE/CPD credit
Moderator: Huijun Vicky Liao, B.Sc., ARMRIT
SMRT Representative, MR Spectroscopy Study Group
Overview: The goal of this presentation will be to provide technologists with practical knowledge of how magnetic resonance spectroscopy is utilized for diagnosis and treatment monitoring across a broad range of clinical diseases.
Objectives:
Understand how MR spectroscopy is utilized in different pathologies such as cancer, neurological disorders, metabolic disorders, and non-neuro application in both pediatrics and adults.
Understand how to acquire spectroscopy for these different diseases by reviewing different protocols for each condition.
Learn how to provide quality control on MRS data and recognize when real-time changes need to be made to ensure accuracy and excellence.
Looking for past MR Learning Labs?