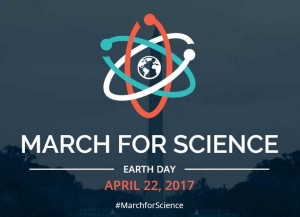 Today, April 22, is Earth Day. There are world-wide "March for Science" events. The ISMRM is acknowledging this with a rally on the rooftop of the Hawaiian Convention Center today from 12-1 pm, including an open-microphone. Please join us for this important discussion.
Education Sessions: 14 different educational sessions on a wealth of MRI Physics/Engineering topics as well as Neuro, Cardiac and Cancer applications.

SMRT: Be part of SMRT history & attend SMRT's 1st Plenary
Saturday, 22nd April 2017 @ 8am . The Keynote presentation from Prof. Mark Griswold on the emerging technique "MRI fingerprinting (MRF)" is followed by a presentation on the "Quest for Speed and the role for Simultaneous MultiSlice (SMS)" by Prof. Kawin Setsompop.
SMRT: Don't miss the President's Award and 1st place clinical and research focus awards, at 12:55-1:35 today!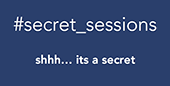 What are Secret Sessions? Off-program content. Just for you! Watch the Slack channel for information and visit https://www.ismrm.org/secret/
Try the ISMRM Mobile App! It has tremendous features this year including a web-based companion version to quickly input your schedule, adding events to your device calendar, linking of sessions to maps, and streamlined note-taking in Evernote. Download here.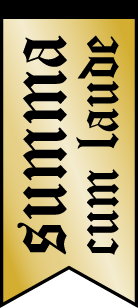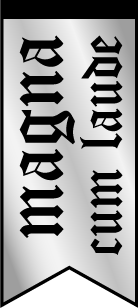 Abstracts by student members that scored in the top 5% and 10% overall are featured as Summa Cum Laude and Magna Cum Laude respectively. Look for the symbols in the program. Congratulations to our outstanding student members for these submissions.
Join the ISMRM Slack channels for continuous on-line discussion during the conference. There will be separate channels for different "tracks" within the program, as well as ad-hoc channels that users create. Request to join here.
SMRT: Congratulations to Ben Kennedy, recipient of the 2017 SMRT President's Award for the most outstanding Proffered Paper of the SMRT 26th Annual Meeting.
All educational talks are recorded! Often there are great explanations of concepts as well as alternative explanations that may be useful. Go to https://www.ismrm.org/meetings-workshops/past-annual-meetings/
Can't Make it to Hawai'i? Live Streaming will be introduced this year for the Lauterbur, Mansfield and NIBIB new horizons lectures, the plenary sessions, and the Young Investigator's Awards.
Did you know that the multi-day "MR Physics for Clinicians" course has run for over 20 years at ISMRM? It features physician-friendly MR physics talks that usually offer something for everyone, Mon-Thursday (check the program schedule as times vary).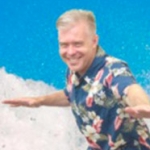 Scott's Corner
Welcome to Honolulu! I hope to see you all tomorrow morning at the fun run, and then at the opening ceremonies on Sunday afternoon.
Scott Reeder, 2017 Program Chair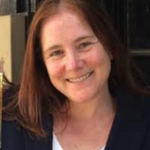 Karla's Corner
The Program Committee has worked tirelessly for the last 18 months to put together a rich weekend of educational courses, including old favorites and exciting new material. All just for you!
Karla Miller, 2017 Education Chair