By Sonja K. Boiteaux, M.Sc., RT(R)(MR), MRSO, CHC 2022-2023 ISMRT President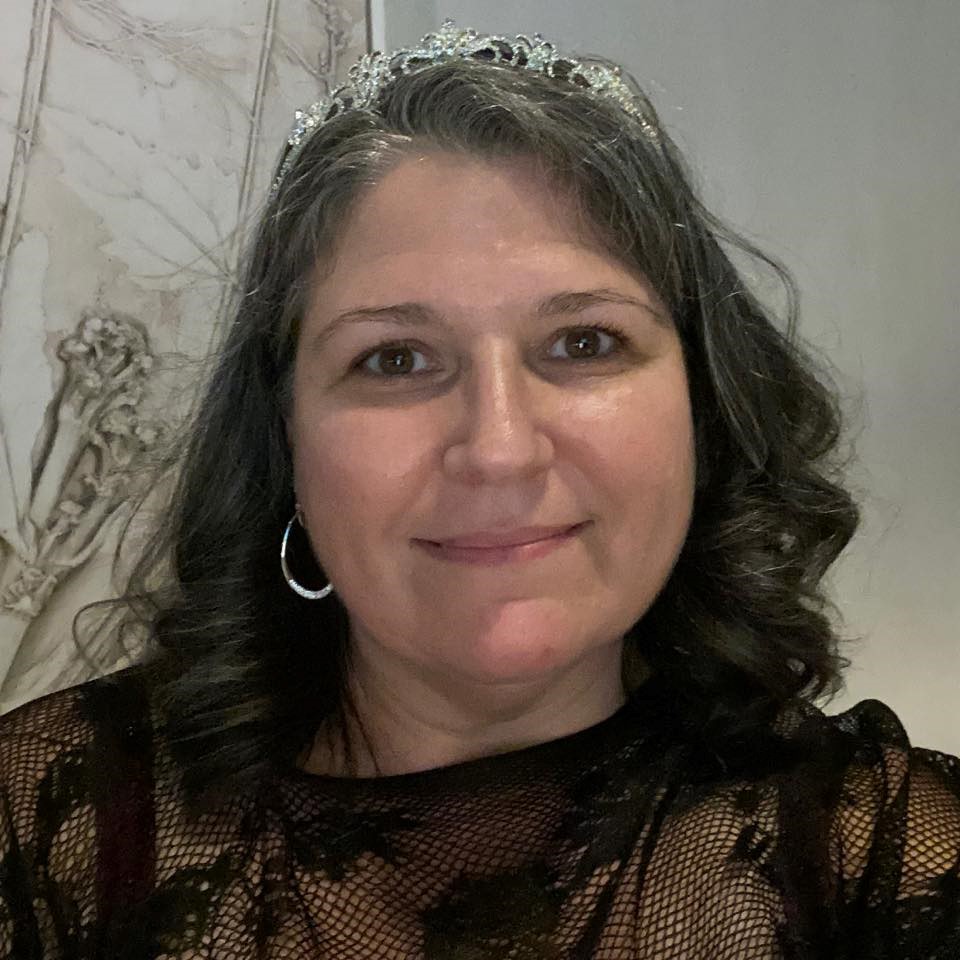 I hope this message finds you happy and healthy! Living in the humid subtropical climate of Houston, TX, USA, means we have shallow gradient or minimal change in the weather as we move through the autumn season, though it is nice that the temperatures have at least been cool enough to allow us to shut off the air-con and open up the windows.
Recent Events
Last month, we saw the return of our Virtual Meetings with a session on Techniques to Improve MSK Images. If you missed the live broadcast, members are able to log onto the Events section of the ISMRT website to view the replay. Our President-Elect, Glenn Cahoon, hosted an informal ISMRT Social Hour, where members of the community from across the globe came together to strengthen their connections with each other, learn about upcoming events, and even participated in a fun and entertaining interactive quiz game. Also, during this event, the ISMRT Social Hub was launched.

The ISMRT Social Hub uses the Discourse platform and intends to encourage healthy and constructive discussions as well as the exchange of knowledge and contributions to educational gains for ISMRT members. We are excited to launch this forum to foster deeper connections and look forward to seeing you there!
Membership Announcements
The Central Office has sent out 2023 membership renewal letters. We are thrilled to announce that the ISMRM has renewed its contract with Wiley to continue publishing the ISMRM flagship journals: Magnetic Resonance in Medicine (MRM) and Journal of Magnetic Resonance Imaging (JMRI). Historically, ISMRT members paid up to USD $100 on top of the membership dues to access these journals. This new contract provides free digital access for both MRM and JMRI to all ISMRT Full, Associate, and Trainee members.
ISMRM Study Groups
I would like to remind you of a huge benefit that we have as ISMRT members: we can join the ISMRM Study Groups for free. They currently have a call out for members and ISMRT representatives. I encourage you to review the list of Study Groups, choose your top three areas of interest, and jump in and take advantage of this outstanding learning and collaboration opportunity!
What Is Next?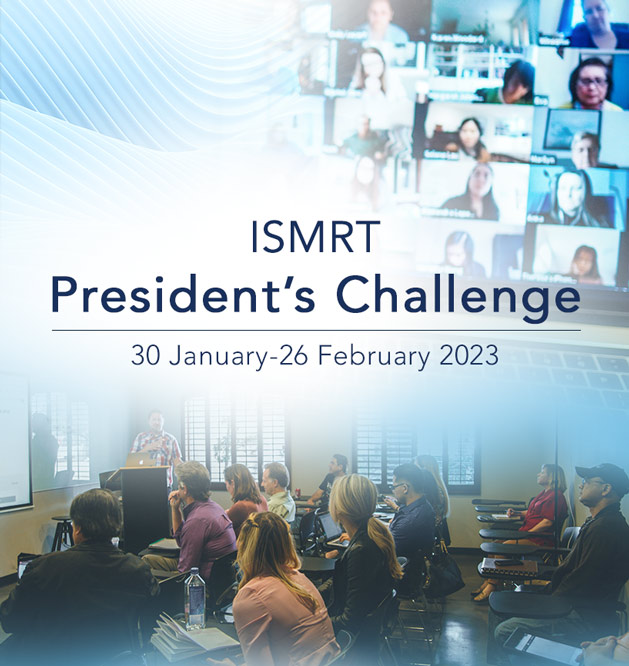 Looking into the future, we can expect to see more Virtual Meetings as well as the opportunity for any member to host a President's Challenge meeting from 30 January – 26 February 2023.
The President's Challenge provides a "meeting in a box" with all the content and support you need to host a no-cost meeting to share our society's incredible educational opportunities with your colleagues. You can choose to host a President's Challenge meeting in person or virtually, whichever format suits your region best. The last few years have been challenging for us all, and it is more important than ever for us to foster connections and come together to share our knowledge with each other. To that end, our ultimate opportunity to connect, of course, comes at our Annual Meeting. So now, I'll hand it over to our Annual Meeting Program Committee Chair, Vicky Liao, to share more on what we can expect in Toronto next June.
Cheers!
Sony Boiteaux
2022-2023 ISMRT President