Member Spotlight for May 2021:
Huijun (Vicky) Liao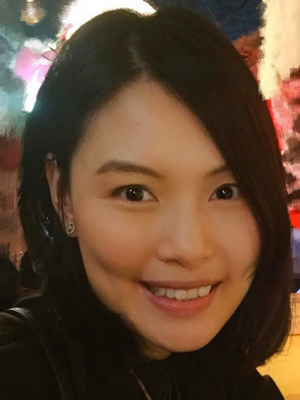 Huijun (Vicky) Liao
MR-RT/MR Spectroscopy
Brigham and Women's Hospital
Bostson, MA, USA
SMRT Member since 2016
I joined the Center for Clinical Spectroscopy at Brigham and Women's Hospital, Boston, in May 2011, where I started as a research assistant and was trained by my great mentor, Director Alexander Lin, Ph.D., to perform MR spectroscopy scans on human research participants. I was fascinated by how metabolites can be measured and quantified with MR spectroscopy in human brain and other body parts such as the liver and muscle. I was also amazed by how the change in concentration of metabolites could help with disease diagnosis, such as brain tumor, Alzheimer's disease,  and schizophrenia.
From MR spectroscopy, I was introduced to the enormous ocean of MR knowledge in my first ISMRM conference. After that, I decided to pursue a more clinical MR-related career and became board-certified as an MR technologist in 2015.
I love MR since it is a constantly evolving field, with many new ideas and advanced technology that are developed each year, which makes disease diagnosis and treatment monitoring easier than before.
A typical day in my life includes scanning patients and research participants as well as working as a research study coordinator. I am also a mom who loves play with my toddler son each day.
I have a family who supports me a lot especially with babysitting when I am busy with work (haha—love them!). My hobbies are singing and watching Asian dramas which help me keep up with my Mandarin and Cantonese. I love food from different cultures since I think it's the best way to learn about that culture.
I have been a member of the ISMRM since 2011 and SMRT since 2016.
I am part of the SMRT Global Relation Committee and the SMRT Annual Meeting Planning Committee. I have learned the importance of having a global view when planning for the annual meeting, which I think Thao Tran, this year's SMRT program chair, has done a wonderful job on! The ISMRM-SMRT annual meeting is the conference I look forward to attending each year. Also, I like the way that we help and encourage each other in our SMRT committees. ISMRM and SMRT provide an enormous amount of advanced MR knowledge that keep me up-to-date in my career.