Member Spotlight for June 2020:
James Whittaker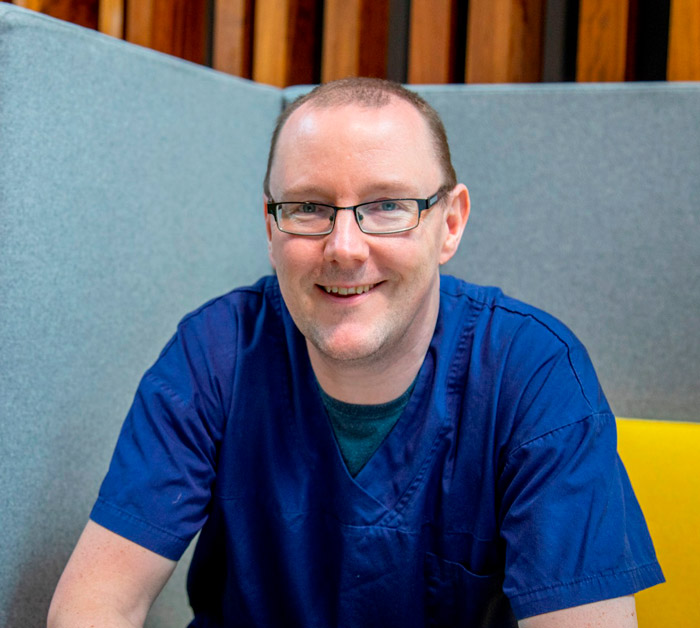 James Whittaker, B.Sc.Diag.Img.(MR)
MRI Radiographer
Counties Manukau District Health Board
Auckland, New Zealand
SMRT Member since 2020
I love the versatility of MRI. If we can fit a body part into the scanner we can produce exquisite images of it without ionising radiation. It still blows my mind how amazing the images that we produce can be. As an MRI Radiographer with many years experience I wanted to constantly push my boundaries and learn new things rather than get stuck in a rut. SMRT offers me an incredible chance to learn from peers all around the world, and hopefully share my own experiences.
I work a 12 hour day, 3 days a week in my clinical role. At Counties we have an incredibly varied, culturally diverse patient population that means I never have the same day twice. It can be both incredibly challenging and hugely rewarding all at the same time. In addition to having an overriding passion for scanning patients, I am hugely privileged to be able to have an active role in the education of our MRI Trainees as they work towards their post-graduate diplomas (a requirement to work clinically in MRI in New Zealand).
I have a lovely wife and teenage daughter along with our elderly Labrador and our independently-minded cat. I have an insatiable appetite for trivia, and never miss an opportunity to share my useless knowledge.
I joined SMRT for the first time this January. My main area of interest in MRI is MRI Safety and once I have become more established in the SMRT I hope to take a more active role. Also, it was recently proposed that New Zealand have it's own SMRT chapter which I fully support and would love to be involved with.