What to Know Before You Go
Travel Tips to Remember Before You Head to Montréal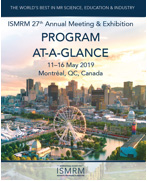 Program-At-A-Glance
Plan out your time at the meeting beforehand to make the most of your trip. Click here to view the Program-at-a-Glance.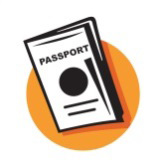 Don't Forget Your Passport & Visa
Do you need a Visa? Most people need a visa OR an eTA (Electronic Travel Authorization)* to travel to Canada – not both. Some people may only need their valid passport.
*IMPORTANT! If you are traveling from Europe, please visit the Government of Canada website now to determine if you need an additional eTA (Electronic Travel Authorization). It only takes a few minutes to answer the questions, and if you need an eTA, a decision is made within an hour.

Notify Your Credit Card Company That You'll Be Traveling
Notify your card issuer. You should call your credit card company a few days before your trip to notify them of your travel plans. Failure to alert your issuer can result in a hold on your account due to suspected fraud, leaving you in a bind when you need your card the most.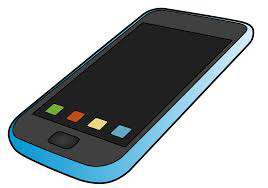 Mobile Phone Tips
Be sure to get the ISMRM mobile app, available in the App Store and Google Play!
Article: 10 Ways to Prepare Your Cell Phone for a Trip (pdf)

Join the Slack Team
We'll once again be using Slack at the meeting. Slack is a communications tool that is ideal for informal conversation. At the Annual Meeting, Slack will facilitate live-feed questions and continuing conversations between presenters and the audience, long after the oral sessions are complete. If you haven't already signed on to Slack, please do so. For those of you not familiar with Slack, be sure to check out the Slack Guide for novice users.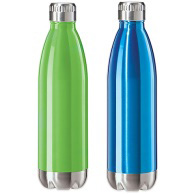 Be Green: Bring your refillable water bottles to fill up
Water cooler stations to refill water bottles have been distributed throughout the Palais!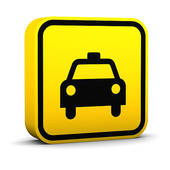 Airport Ground Transportation
Getting from the airport to your hotel in Montréal, you have various options: Uber, taxis, and public transportation. For transportation between the airport and downtown, there is a flat rate of CA$43 per trip, which takes about 20 minutes (without traffic).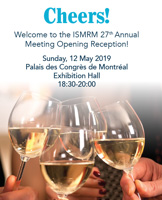 ISMRM Opening Reception
Please be sure to join us for the Opening Reception on Sunday, 12 May, 18:30-20:00 at Palais des congrès de Montréal in the Exhibition Hall.
If you plan to bring a guest, please be sure to register them. Click on "My Registration History," followed by "Adjust this Registration" to add and pay for your guest.

Scavenger Hunt
Get more out of your ISMRM 27th Annual Meeting experience through our social media Scavenger Hunt. Get the Hunt Map at the Information Desk or ISMRM SMRT Exhibition Booth #200. Do all 10 activities and enter to win some great prizes. Grand prize drawing is a gift certificate for two on the infamous BridgeClimb in Sydney 2020!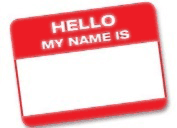 Badge Pick Up Locations and Hours
Since you're already registered for the ISMRM 27th Annual Meeting & Exhibition, you just need to pick up your badge! You can do so starting on Friday, 10 May, at 14:00, at the Registration Desk in Palais des congrès de Montréal. We will also accommodate things like on-site registration, name badge changes, and membership.
Registration Hours:
| | |
| --- | --- |
| Friday, 10 May | 14:00-20:00 |
| Saturday, 11 May | 06:30-18:00 |
| Sunday, 12 May | 07:00-18:30 |
| Monday, 13 May | 06:30-18:30 |
| Tues-Thurs, 14-16 May | 06:30-18:00 |
Registration Badge Barcode Scanning
The barcode that appears on the conference badge contains pieces of your contact information. By allowing sponsors or exhibitors to scan your badge, you are providing your consent to share your contact information with them. Scanning this barcode is optional and you have the right to refuse the badge to be scanned.
The meeting continues to be environmentally friendly. Attendee bags will not be distributed, so be sure to bring your own! We will also not be handing out notebooks, so please bring your own!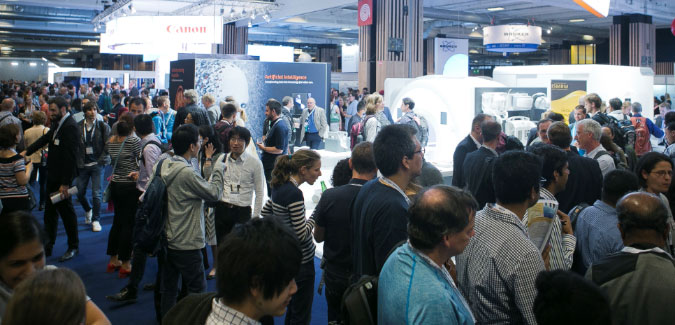 Exhibition Hall & Poster Hall Hours
Exhibition Hall Hours:
| | |
| --- | --- |
| Sunday, 12 May (Opening Reception) | 18:30–20:00 |
| Monday, 13 May | 10:00-17:00 |
| Tuesday, 14 May | 10:00-17:00 |
| Wednesday, 15 May | 10:00-17:00 |
| Thursday, 16 May | 10:00-16:30 |

Poster Viewing Hours:
| | |
| --- | --- |
| Monday, 13 May | 07:00-20:30 |
| Tuesday, 14 May | 07:00-20:30 |
| Wednesday, 15 May | 07:00-20:30 |
| Thursday, 16 May | 07:00-16:30 |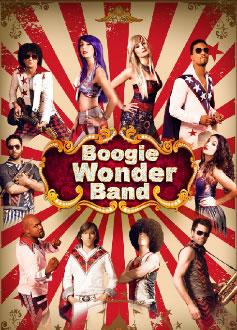 ISMRM Closing Party
Please be sure to join us for the Closing Party on Thursday, 16 May, 19:30-22:00, at Palais des congrès de Montréal, Level 2, Room 210.

Baggage Storage
Baggage storage will be available on Wednesday, 15 May, and Thursday, 16 May, ONLY. There is a charge of CA$5 per bag. ISMRM is not responsible for lost or stolen valuables.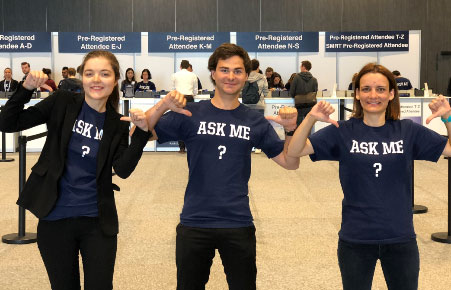 Got Questions?
ISMRM is fortunate to have local medical students on site to assist participants during this year's Annual Meeting. If you have any questions or need assistance look for the volunteers in dark blue shirts that say, "Ask Me."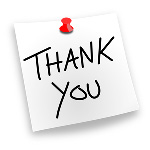 A big 'THANK YOU' to our 2019 Corporate Members!
GOLD CORPORATE MEMBERS
GE Healthcare
Philips Healthcare
Siemens Healthineers
SILVER CORPORATE MEMBER
Canon Medical Systems Corporation
BRONZE CORPORATE MEMBERS
Bruker
Hitachi Healthcare Americas
Olea Medical
United Imaging Healthcare
ASSOCIATE CORPORATE MEMBERS
Nova Medical, Inc.
Resonance Research, Inc.
ZMT Zurich MedTech AG

Support Opportunities
The International Society for Magnetic Resonance in Medicine (ISMRM) is committed to promoting communication, research, development, applications and the availability of information on magnetic resonance in medicine and biology and other related topics internationally; to developing and providing channels and facilities for continuing education and communication in the field; and to ensuring that scientists and clinicians working in the field have equal and fair opportunities to contribute to it.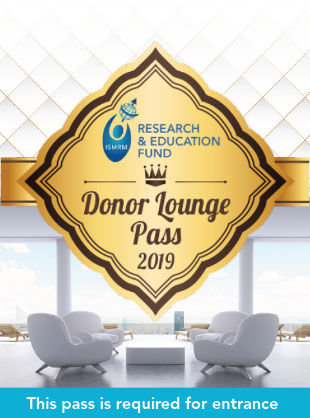 In appreciation of your donation of US$200 or more to the ISMRM Research & Education Fund, we invite you to enjoy the ISMRM Donor Lounge on site at Palais des congrès de Montréal. See an ISMRM representative at the registration desk to make a donation and receive your invitation to the Donor Lounge.
Drop your donation off at the registration desk or donate online by logging on and clicking on "+My Donations" button in our online services system.