2020 Live Session Guidelines
All live session Q&A's will be treated with a live webcast host (from our vendor) and live presenters (the moderators and speakers).
Note that each session has at least one moderator, and the entire 30/45 minute Live Q&A session is made up of 2-4 individual sessions of educational and/or scientific talks.  The moderators will be responsible for their assigned individual session and coordinating with the moderators of the other sessions in the Live Q&A slot.
Note that all of the talks have already been posted, and these talks will not run during the Live Q&A; the goal of the Q&A is for the session speakers to answer questions and interact with the attendees, as mediated by the moderators. The number of speakers and content of each individual session may be different, and in some cases, there may be individual speaker questions, panel discussions, compare/contrast approaches, etc.
The platform used for our live sessions is Zoom Webinar, hosted by our vendor. A few guidelines for our participants:
Recommendations:
Have a hardwired internet connection
Use a headset
Have a hard copy of your notes or a 2nd monitor for your presentation, if appropriate
Before the live event:
You will receive a calendar invite as a panelist once you have registered for the meeting.
1 hour before the webcast you will get a login via email, please be sure you receive emails from zoom.com or zoom.us.
All panelists/moderators/speakers need to log in 20 minutes before webcast start time.
Your login is unique, if you share the link with others you will not be able to gain access.
During the live event:
The webcast host will do the parent session intro and brief housekeeping info for attendees regarding utilizing the chat and Q&A
Moderators will be responsible to introduce themselves and their specific sessions.
(If told of a poll before the event) Polls will be run by the host. These must be submitted 5 business days before the live event if they are to be included.
Webcast host will notify when the 45-minutes of the session is being reached and when the session will be closed.
Any slides/presentations the moderators and speakers wish to share will be shared from their own computers.
Final Thoughts:
Your login email provides you with a unique link to access the session. If you would like to invite others to attend or are having problems logging in, please contact your virtual event Coordinator.
The Webcast host will be on the call with you. However, at the beginning of the session, after reading a quick introduction, they will mute themselves out. They will start and end the session and run the polls.
Getting familiar with zoom: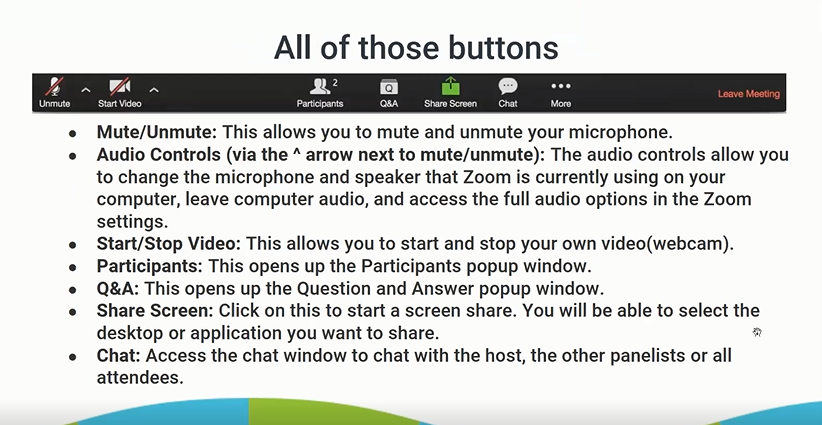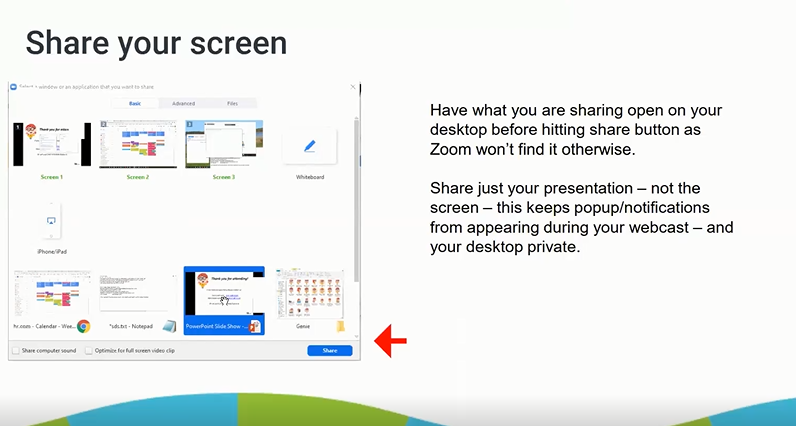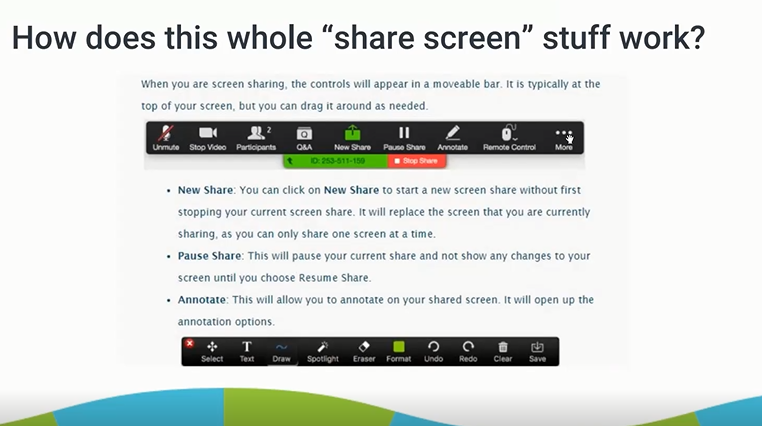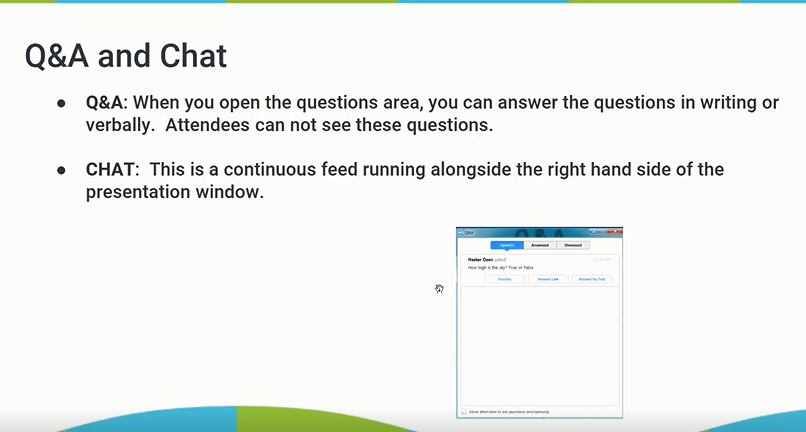 VEP has a webinar three time a week that you can participate in if you have specific platform questions:
Webcast Orientation Sessions – From VEP/CB
Every Mon, Wed, Fri @1:30-2:00pm ET
Please click the link below to join the webinar:
https://hrcom.zoom.us/j/98327841919
Or Telephone:
US: +1 301 715 8592 or +1 312 626 6799 or +1 346 248 7799
Canada: +1 587 328 1099 or +1 647 374 4685 or +1 647 558 0588