2023 ISMRM Annual Meeting
Information & Registration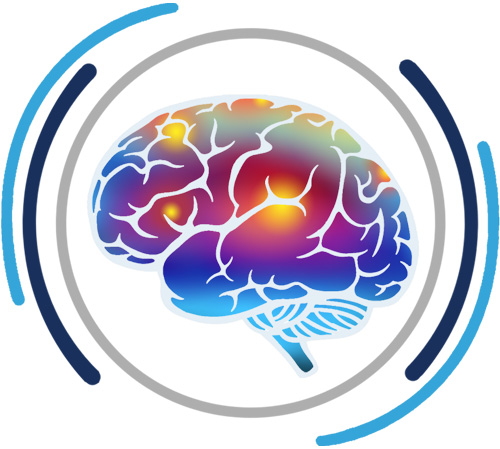 Neuro MRI:
Imaging the Fire in the Brain
Early Registration Deadline: 05 May 2023
Registration Cancellation Deadline: 05 May 2023
No refunds after this date. Click for details.
Attention all clinicians and physicians! How would you like to:
Distinguish "fires in the brain" with the best protocols in MRI
Diagnose causes of neuroinflammation with keen judgements
Earn CME and SAM credits while fostering growth in your field
The Clinical Focus Meeting (CFM) is an interdisciplinary effort of the ISMRM to bring together clinicians and scientists interested in cutting-edge MR techniques and apply them to everyday clinical practice. At the 2023 ISMRM-ISMRT Annual Meeting & Exhibition in Toronto, we will discuss the best clinical MRI protocols to answer when, why, and how to detect neuroinflammation.
Registration of the CFM means access to all courses on Sunday, 04 June 2023 – Tuesday, 06 June 2023 and eligibility to claim up to a maximum of 25.00* AMA PRA Category 1 Credits™. The following courses are focused on Neuroinflammation:
Neuroinflammation: Basics, Biomarkers, Mechanisms & Implications for Neuroimaging (3.5 CME)
Key Contrast Mechanisms for Imaging Neuroinflammation (3.5 CME)
Neuroinflammation Sunrise Series (1 CME/day)
Imaging of the Brachial Plexus: Clinical Needs, Technical Challenges & Future Developments (2 CME)
Plenary: Tailoring MRI to Local Needs: a Journey Around the Globe (1 CME)
Pediatric Neuroinflammation (2 CME)
How to Image Inflammation in the Brain: From Tradition to Vision (2 CME)
What Your Neurology Friends Will Soon Be Asking You Re: Imaging of Neuroinflammation (2 CME)
Plenary: Mind the Gap: From Magnetic to Electrical & Other Physical Properties of Biologic Tissues (1 CME)
Are We Answering the Right Questions? Patient-Oriented Research Perspective for MR Neuroinflammatory Research (2 CME)
Cardiac & Vascular Inflammation (2 CME)
The International Society for Magnetic Resonance in Medicine designates this live activity for a preliminary maximum of 25.00* AMA PRA Category 1 Credits™. Physicians should claim only the credit commensurate with the extent of their participation in the activity.
* preliminary credit designation; subject to change
Clinical Focus Meeting-Only registrants, please note:
All credits must be claimed by Tuesday, 20 June 2023 at 23:59 UTC. Access will be cut off at this time. No exceptions will be made.
Sessions Included in the Clinical Focus Meeting
Session Title

Date

Time

Room

Session Type

Neuroinflammation: Basics, Biomarkers, Mechanisms & Implications for Neuroimaging

Sunday
04 June

08:00-12:00

701A

Educational Session

Key Contrast Mechanisms for Imaging Neuroinflammation

Sunday
04 June

13:00-17:00

701A

Educational Session

Neuroinflammation in Tumors: Imaging for Diagnosis & Treatment

Monday
05 June

07:00-08:00

701A

Sunrise Educational Session

Imaging of the Brachial Plexus: Clinical Needs, Technical Challenges & Future Developments

Monday
05 June

08:15-10:15

701A

Educational Session

ISMRT-ISMRM Joint Forum

Monday
05 June

08:15-10:15

716A/B

Special Session

Imaging Inflammation Across Neurological Diseases

Monday
05 June

08:15-10:15

714A/B

Scientific Session

Pediatric Neuroinflammation

Monday
05 June

13:45-15:45

701A

Educational Session

Coronavirus Disease (COVID-19): Novel MR Research in the Brain