2021 ISMRM & SMRT Annual Meeting & Exhibition
15-20 May 2021
New! FAQs for Session Moderators
ISMRM & SMRT
Meeting News & Updates
New! How to Claim Your Credits
New! SMRT Social Events Schedule

Study Group Business Meetings
Registration Now Open
Meetings begin 01 June!
2021 SMRT Scholarship Award
Application Deadline: 26 April 2021 at 23:59 UTC
ISMRM: Innovation in MRI Education Award
SMRT: The John A. Koveleski Award for Professional Development
ISMRM Program Chair's Corner:
2021 Annual Meeting Details & Updates
Posted 04 March 2021
SMRT Program Chair's Blog:
One Month to Go
Posted 13 April 2021
Endorsed by the AAPM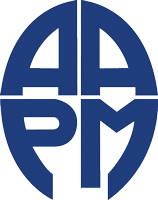 Program
& Exhibition
New! Program Guide

The Meeting Platform is on Pathable!
To view pre-recorded presentations before the meeting, and to attend the live sessions, registrants must use the link in the email from no-reply@pathable.com. If you have not received your email, please contact support@pathable.com.
Proceedings
The official published abstracts & syllabi of the 2021 Annual Meeting
Program-at-a-Glance
The complete schedule of the meeting, including educational talks, abstracts and syllabi.
Program for the Breast MRI: Special Focus Meeting
Guidelines for Videos, Posters & Presenters
Speaker Upload Site is Open! First authors, check your email for instructions.
Exhibition
Important Dates & Deadlines:
2021
February 2021
Abstract Acceptance Notifications
28 February 2021
Abstract Withdrawal Deadline
March 2021
Stipend Notifications
14 April 2021
Early Registration Deadline
28 April 2021
Registration Cancellation Deadline
30 April 2021
Publication Date; Proceedings available on website
15-20 May 2021
ISMRM & SMRT Annual Meeting & Exhibition